I received a call from a friend who is currently living in Oregon last week, he called to ask me how to prepare Peruvian Lomo Saltado, a traditional and very popular dish here. Every Peruvian usually eat Lomo Saltado once a week and my friend, who used to live in Lima, loved the Lomo Saltado of the restaurant at the corner of his old street. I remember we went together a couple of time there and  he always ordered this dish. I thought that he should have found all the ingredients in Portland, so why not to propose this recipe in the blog for people living abroad who love Peruvian cuisine. The ingredients are very easy to find everywhere, a part from Peruvian yellow aji chili; even if I am pretty sure you can find it in big vegetable markets and well-stocked grocery stores. So, why don't you try to make it at home for yourself or for your guests, so that you can have a real Peruvian meal?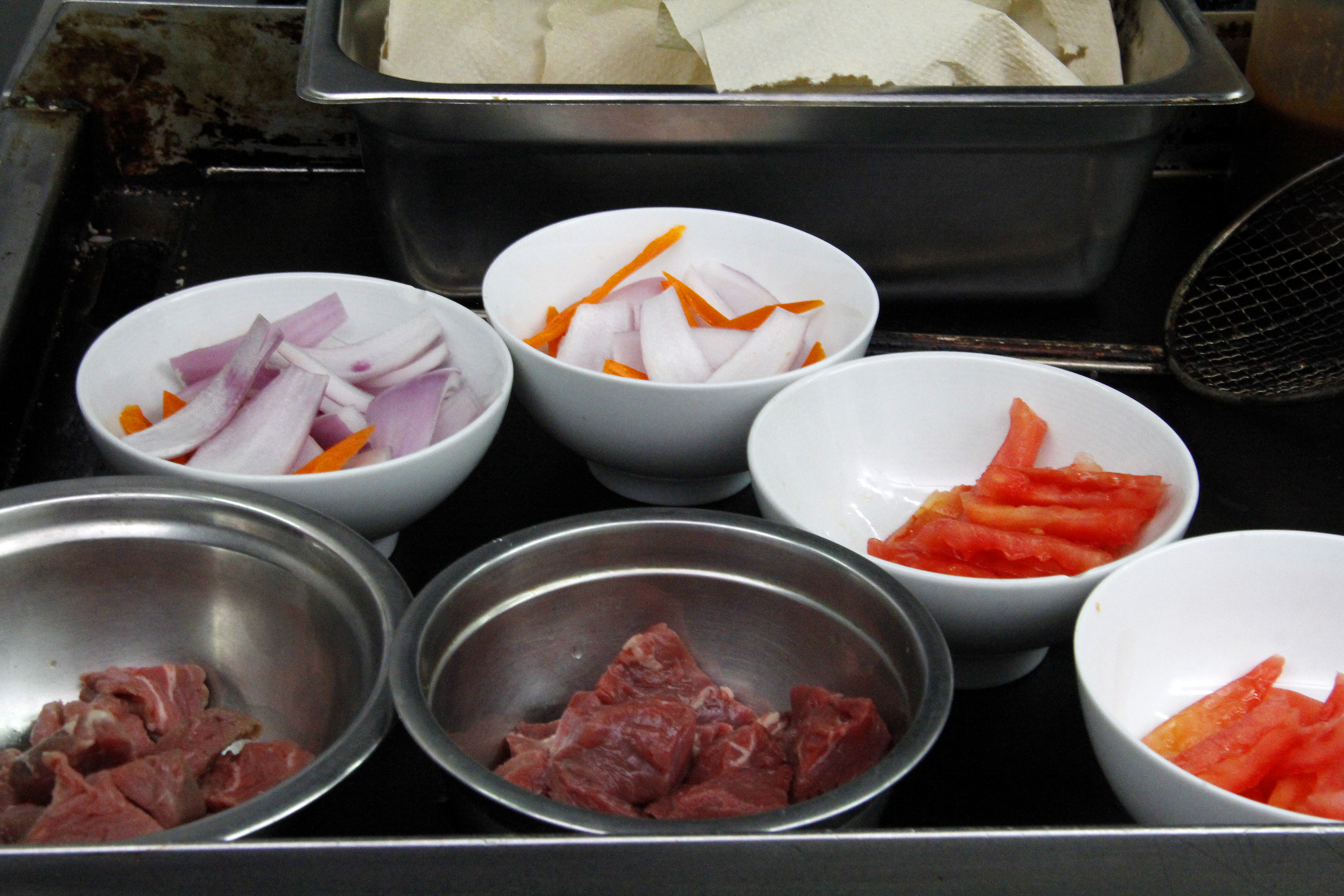 Lomo Saltado's taste and texture make this dish a delicious and balanced combination of flavors, which every Peruvian loves! It is one of the easiest Peruvian dishes made of marinated strips of sirloin, or other beef steak, red onion, tomatoes, Peruvian yellow aji chilies, French fries, served with rice, cooked at Peruvian style. The dish symbolized like no other Peruvian dish the fusion of Peruvian traditional ingredients and Asian cooking techniques. It is easy to make and it is actually very tasty, so you can cook it for a quick meal for yourself as well as a special occasion, especially if you do not have a lot of time and you need something easy to make quickly and something delicious. Your guests will be amazed by the new flavors, especially the one of the beef marinated into soy sauce and vinegar, and the Peruvian yellow aji chili's spiciness. Traditional Lomo Saltado is served with rice to accompany the delicacy and softness of the meat and to balance the yellow aji chili's spiciness. However for a lighter version of the dish you can change the rice for a corn salad or a simple and healthy lettuce salad.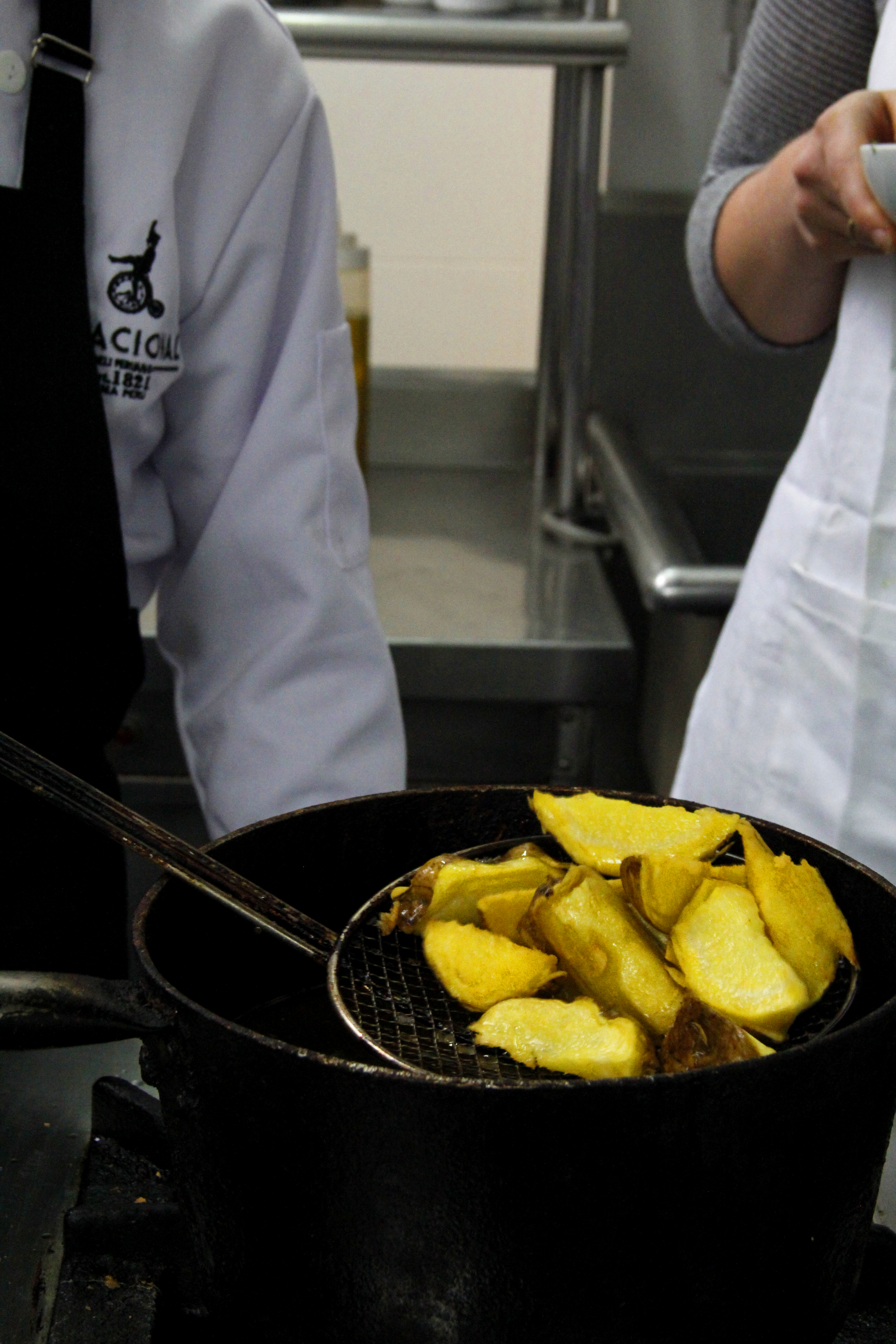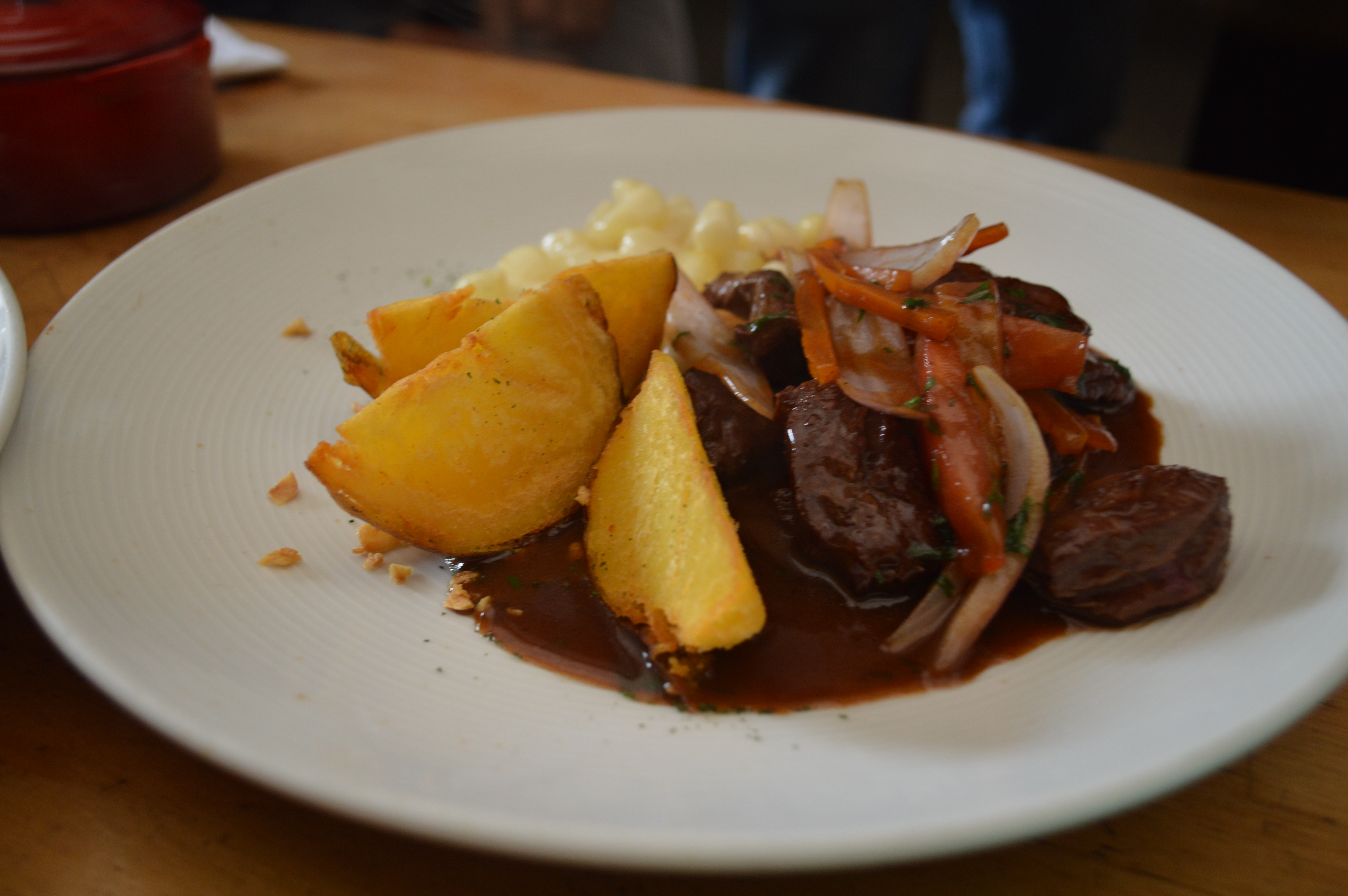 Below I leave you the ingredients and the instructions for the preparation process:
Ingredients:
½ tablespoon ground pepper
4 tablespoons soy sauce
1 shot Pisco puro
4 tablespoon dry sherry or white wine
1 cup broth
½ cup olive oil
1 cup Vegetable oil
1.7 lb large sized yellow
1.8 lb tenderloin
1 medium sized red onion
2 Fresh "yellow aji chilies"
4 small tomatoes
1 oz Peeled garlic
4 green onions (green part)
4 tablespoons cilantro
4 tablespoons minced parsley
Instructions:
Cut the tenderloin in 4 medallions and each one should be in pieces of 1″ inch cubes. Season with salt, half of pepper and soy sauce. Leave to marinate in the fridge for at least one hour.
Halved the onions and cut them in slices. Peel and cut the tomatoes in the same way, peel aji yellow chilies and take their seeds out. Slice the green onions. Peel the yellow potatoesand cut in half lengthwise, then cut each half into 1 inch strips.
Put the potatoes in a bowl with cold water to cover and swish to remove the surface starch. Drain and refill again, drain well, and pat dry in a clean kitchen towel. In a large frying pan, fry the potatoes. When they are ready, it should be in about 10 minutes, remove them with a slotted spoon and put them on paper towels to drain.
Using a large frying pan or wok over high heat, cook the meat. Add the piscoand the high temperatures will evaporate the alcohol. Transfer everything to another plate. In the same frying pan, add the onions and yellow aji chilies until the skin is nicely brown. Reserve. Then, stir fry the tomatoes with green onions until the vegetables are cooked. Reserve, in the same saucepan, fry the garlic and add sherry and wait until it evaporates.
Combine everything and add the chopped cilantro and parsley. Stir-fry again all together and serve with rice.
Credits: the majority of the photos used in this article are from our cooking classes at La Nacional Restaurant in Peru.