Arequipa, a town in the southern area of Peru, has strong culinary traditions. The town is famous for its "picanterías", which are rustic taberns located around the characteristic districts of the town. Serves. "Picanterias" serves traditional dishes such as "pastel de choclo", "pepian", "chupe de mariscos", Peruvian corn with local cheese and the famous "rocoto relleno".
Today we want to share with you the recipe of the delicious and spicy "rocoto relleno"!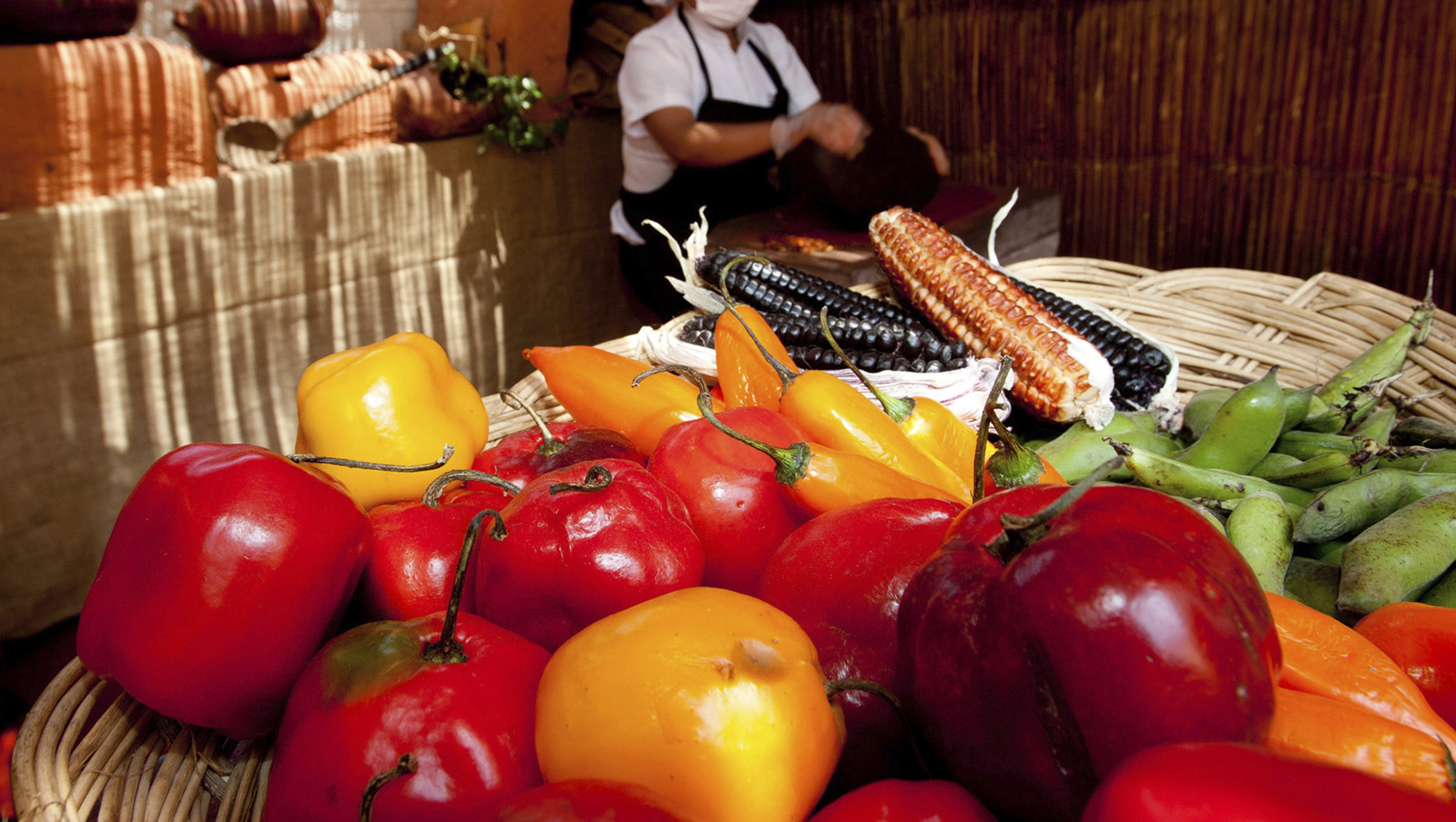 INGREDIENTS:
4 Medium-sized hot peppers                     1/4 cup raisins
without seeded (boiled with                       1 hard boiled egg
vinegar and sugar)                                       0.11 Lb. black olives
1/4 cup onion, finely chopped or               1 tablespoon chopped parsley
2 tablespoon onion paste                            2.2 Lb. Andean cheese
1 tablespoon garlic paste                            4 medium-sized cooked
0.55 Lb. ground beef                                    1/2 cup milk
0.55 Lb. ground pork meat                          Salt, pepper, cumin
ground peanuts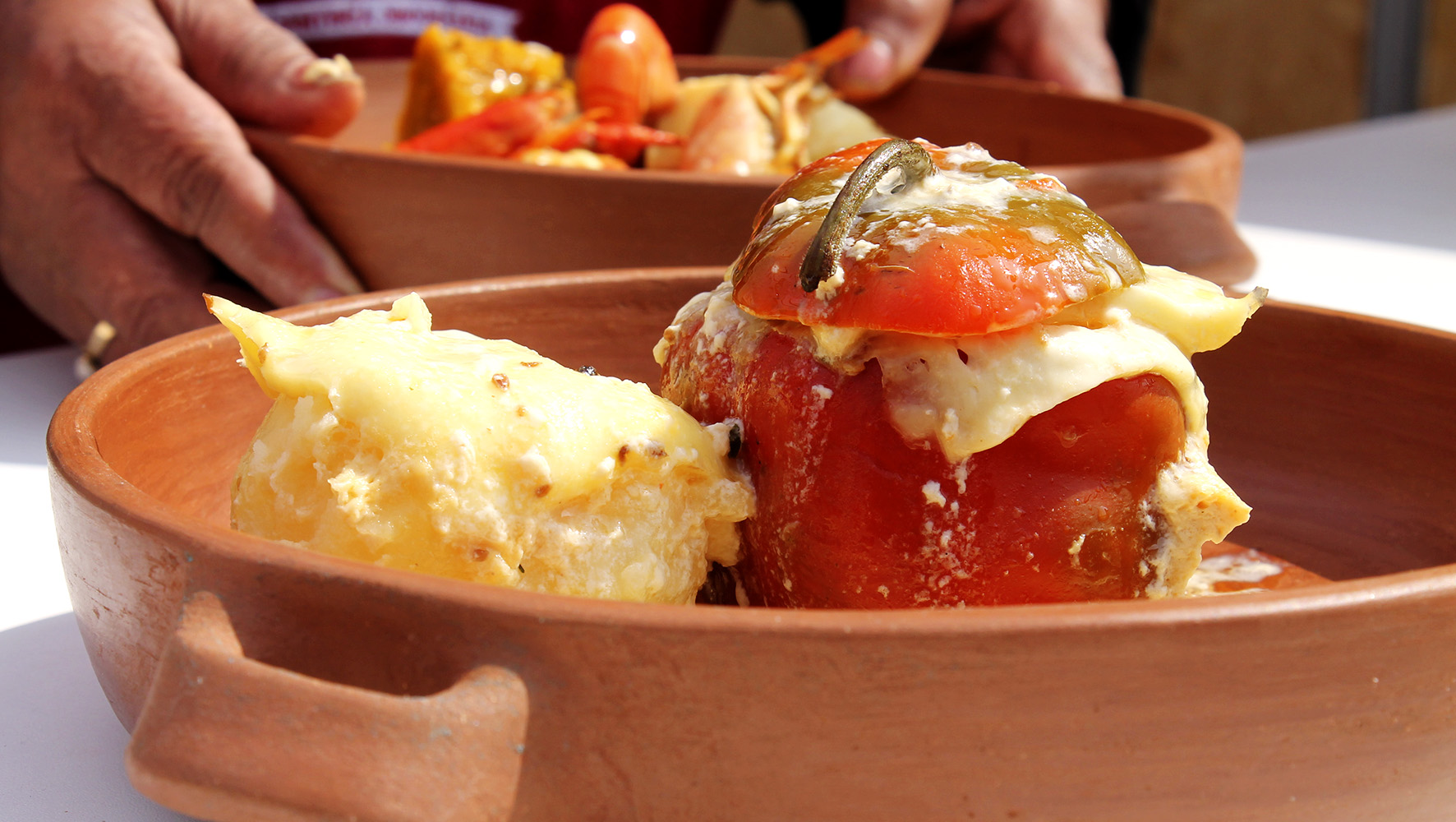 PREPARATION:
To prepare "rocoto relleno" cut the top of the hot peppers and remove it liked a lid. Remove its seeds and veins, taking care not to break the pepper itself. Rinse thoroughly with cold water and salt. Put the peppers and the lids in a pot filled with water, vinegar and sugar and bring to a boil; change the water when it starts to boil and repeat three times, so that the pepper taste and hotness will soften. Once you finish this operation, strain the peppers and set aside. Mince the meats with a knife and fry in a skillet with hot oil and set aside, in the same skillet add the onion paste and the hot pepper paste. Fry everything and add the meats until is ready. Add the milk, black mint, raisins and leave reducing slowly. Stuff the peppers with this mix and a piece of egg and the chopped black olives. Place the lids back on the peppers with the cheese, securing them with toothpicks. Gratiné.
And now you can enjoy the delicious taste of the Peruvian "rocoto relleno".