Mercado 28 opened its door last month in the heart of Miraflores, the vibrant Lima's district. This is the first gastronomic market in Peru's capital city, following the culinary trend worldwide, just think about Italy, USA, Spain and Mexico. Gourmet markets are not only a trend, but they give locals and visitors the opportunity to try a huge variety of food and beverages in one place and learn about ingredients and regional dishes. It is a real culinary experience, a moment to share with your family and friends and Mercado 28 in Lima is also a lot of fun.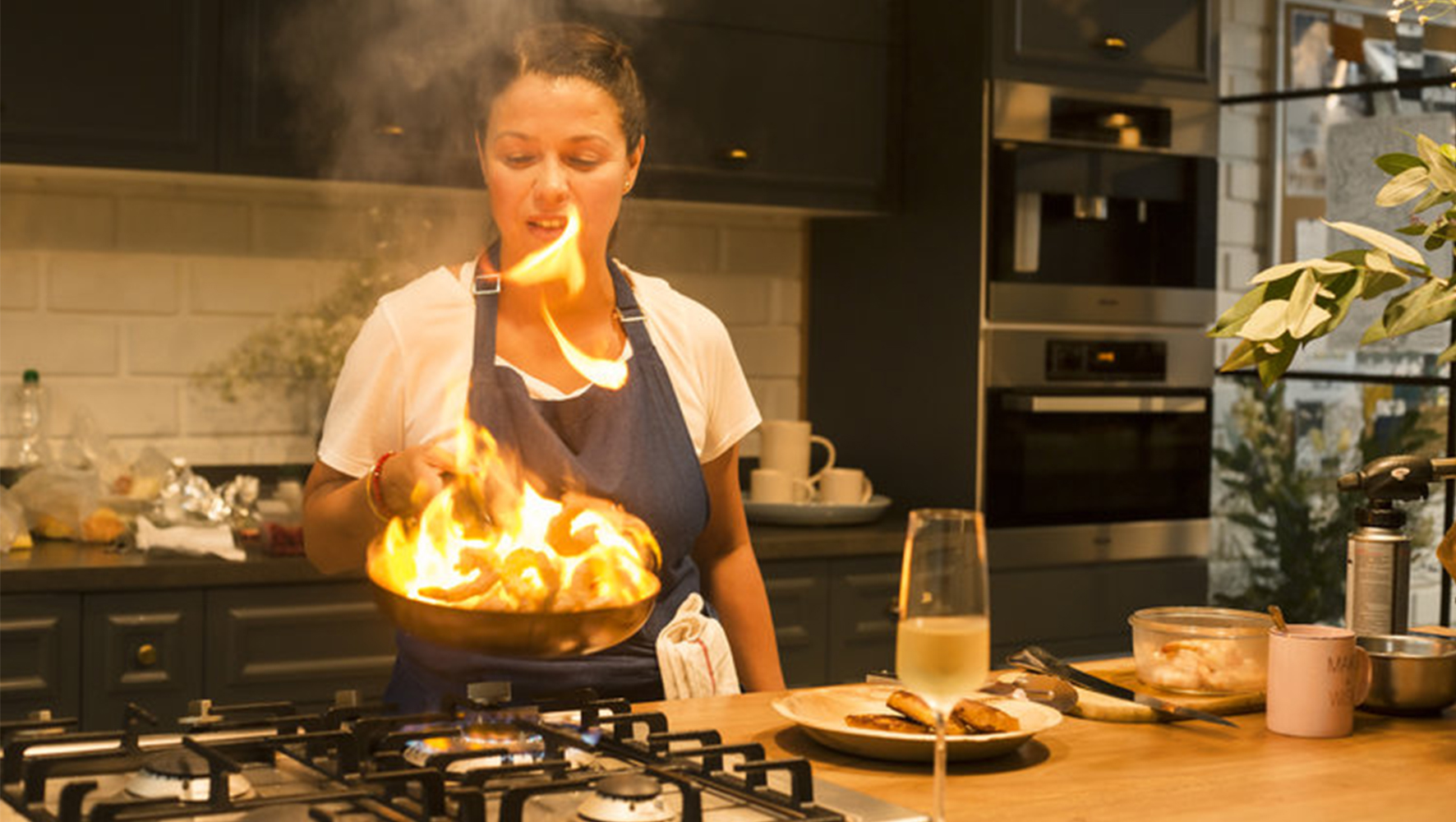 Norte Seafood Bar
Credits: Mercado 28
The concept is easy: there are almost 18 culinary proposals located in the same building, the second floor of a shopping mall, which serve their signature dishes. Some of the food stalls are new and some are well-known to the general Peruvian public. The system is easy, it is based on the self-service concept. You go to the food stall of your preference, place your order and then you pick it up. To eat you can seat in one of the sharing tables placed all around. Basically there is a great variety of gourmet food in an easy going and relaxing atmosphere.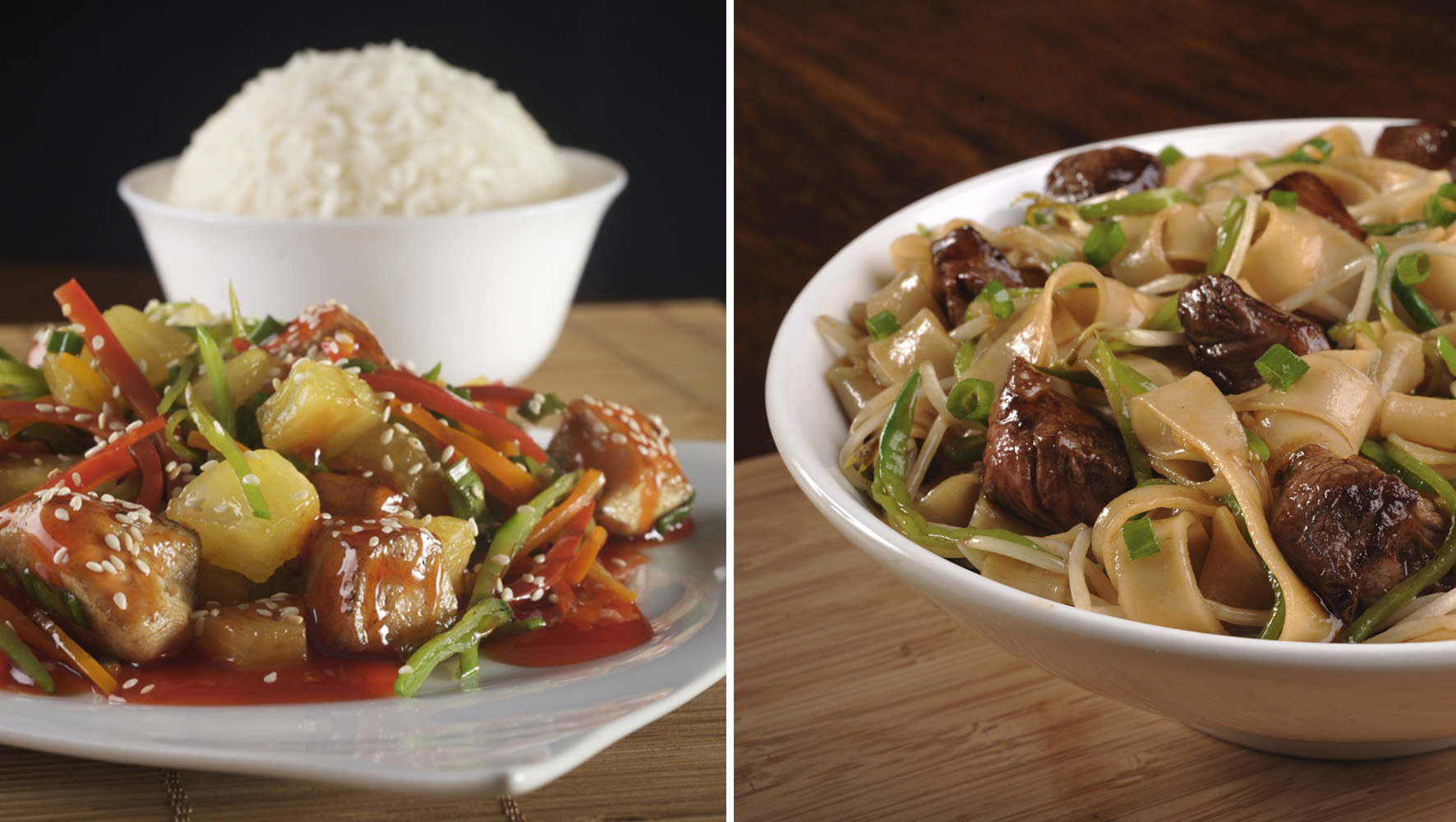 Credits: Vivawok
But what can you find in Mercado 28? There is a variety of Peruvian traditional and regional food, tasty foreign food, delicious Pisco based cocktails and Peruvian craft beers. Are you in a mood for seafood, meat, criolla cuisine, nikkei food? You have a wide rage of choices in Mercado 28, from Agallas, where you can taste a delicious ceviche with a twist of the Northern Peru tradition, to Norte Sea Food Bar, with very special gourmet seafood creations, such as the Lobster French Toast or the Prawns Antichuchos Thai style; from Nikkei rolls by the great Peruvian Chef Mitsuaro Tsumura at Sushi Pop to the stir fried dishes with noodles, rices and proteins at Vivawok; from Spanish tapas at La Pulpería where you can have a classic gazpacho and drink  a refreshing "tinto de verano" to Peruvian tapas at Aima where you can enjoy tapas with more traditional Peruvian flavors, such as yuca, Andean cheese and camote (sweet potato).

Credits: Huevón
If you just want to have breakfast you can stop by from 8am at Huevon which serves breakfast dishes all the day, among them the delicious scrambled eggs with regional cheese from Cajamarca, avocado, dry meat and a special sauce served with toasted brioche bread and do not forget to stop by Puku Puku Café for a great and aromathic Peruvian coffee. You will definitely start your day in the best way possible! Also, if you are looking for a great drink after work, do not miss El Curandero, the bar offers 12 different types of Peruvian craft beers and amazing cocktails with Pisco, Ron, Gin, etc.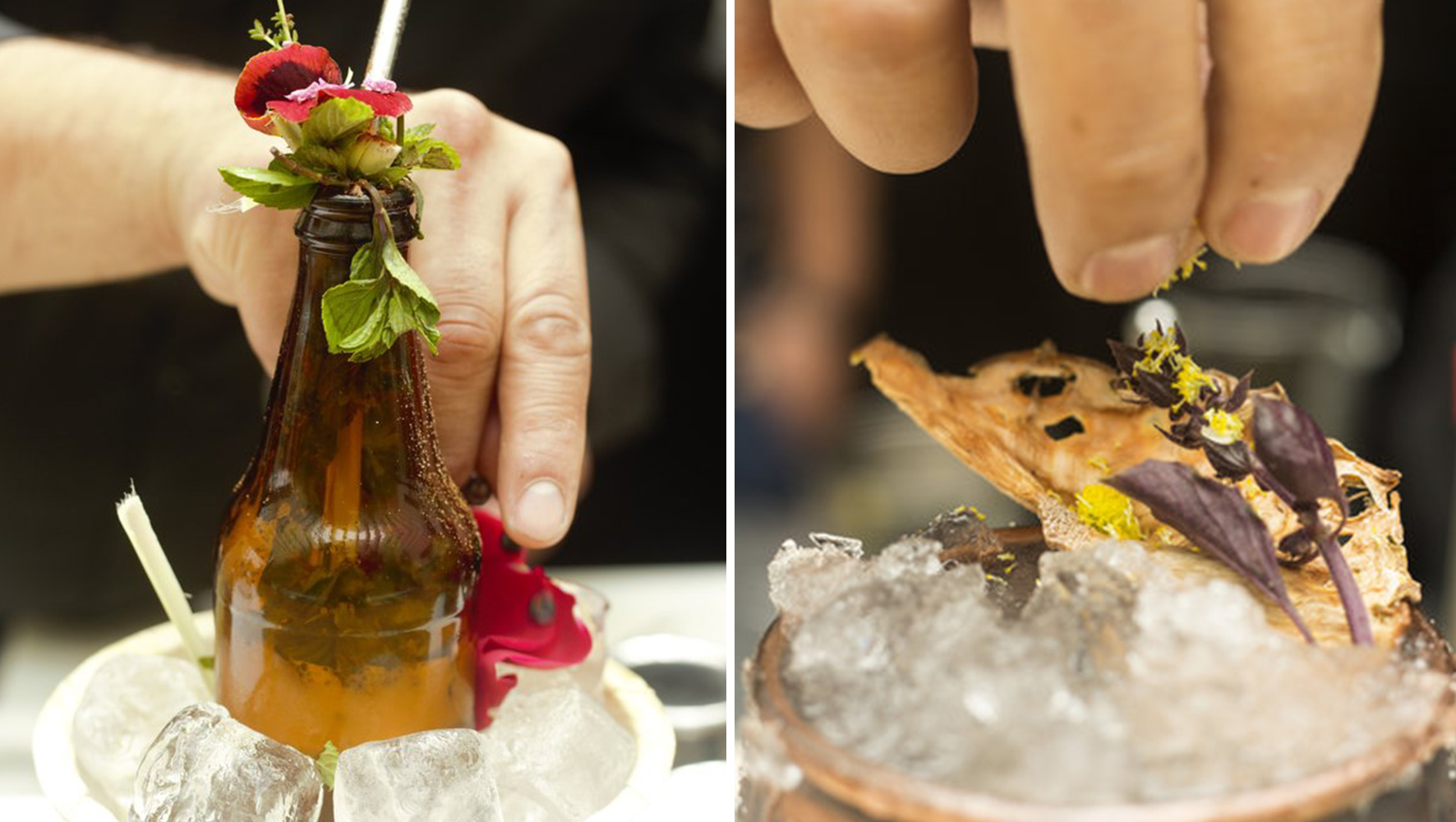 Curandero Bar
Credits: Mercado 28
Are you looking for a healthier culinary option? No problem, in Mercado 28 there's Corazón de Alcachofa where you can eat delicious salads, veggie wraps, juices and desserts.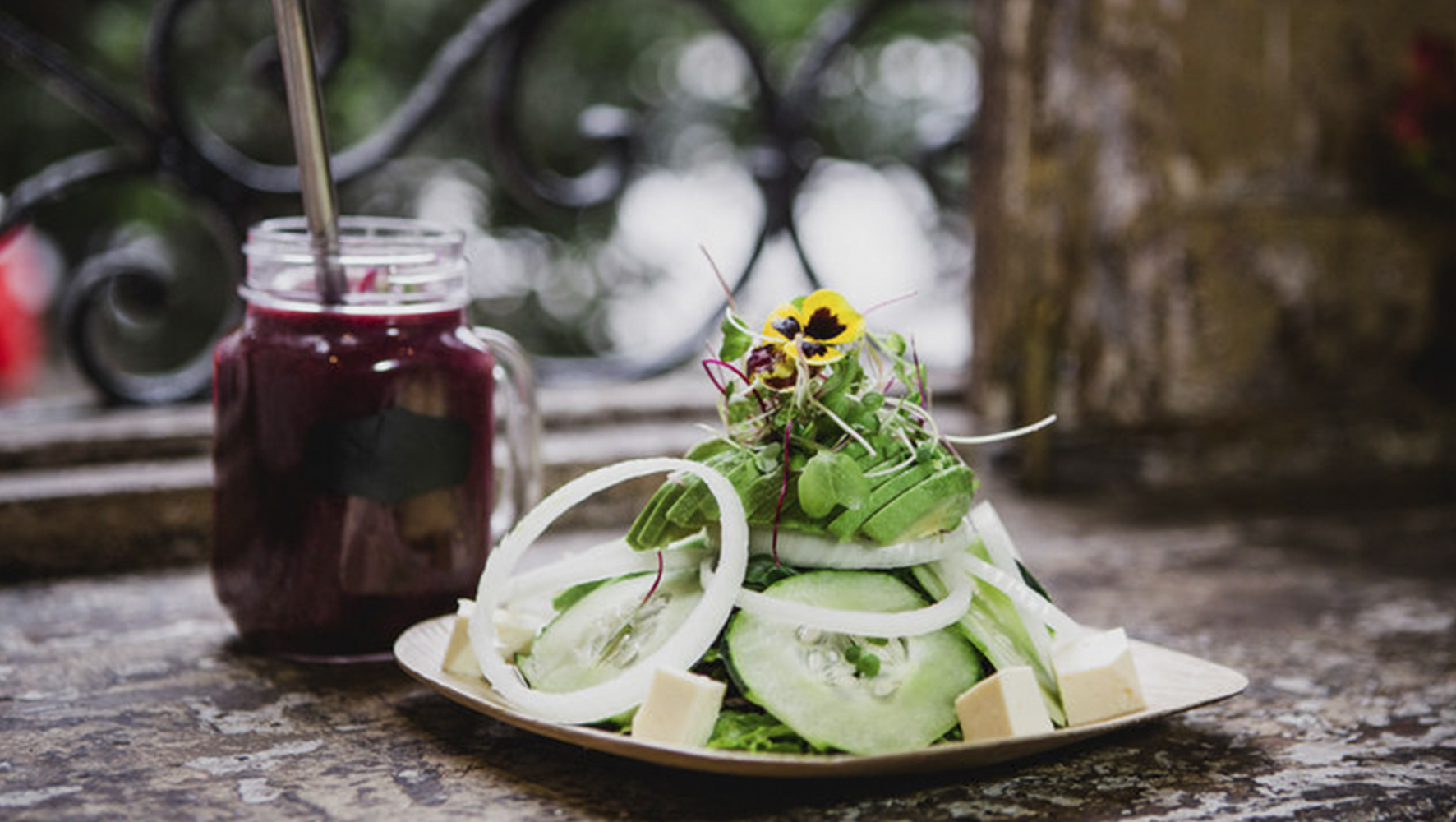 Corazón de Alcachofa
Credits: Mercado 28
And what about the sweet lovers? Do not worrie there are great stalls for you too. For a delicious ice cream do not miss Blu that offers the authentic Italian ice cream with natural milk, freash seasonal fruits and special Peruvian ingredients, such as muña. For a great French-style dessert fusioned with strong Peruvian flavors try La Verité Patisserie where you can enjoy delicious macarrons and pies.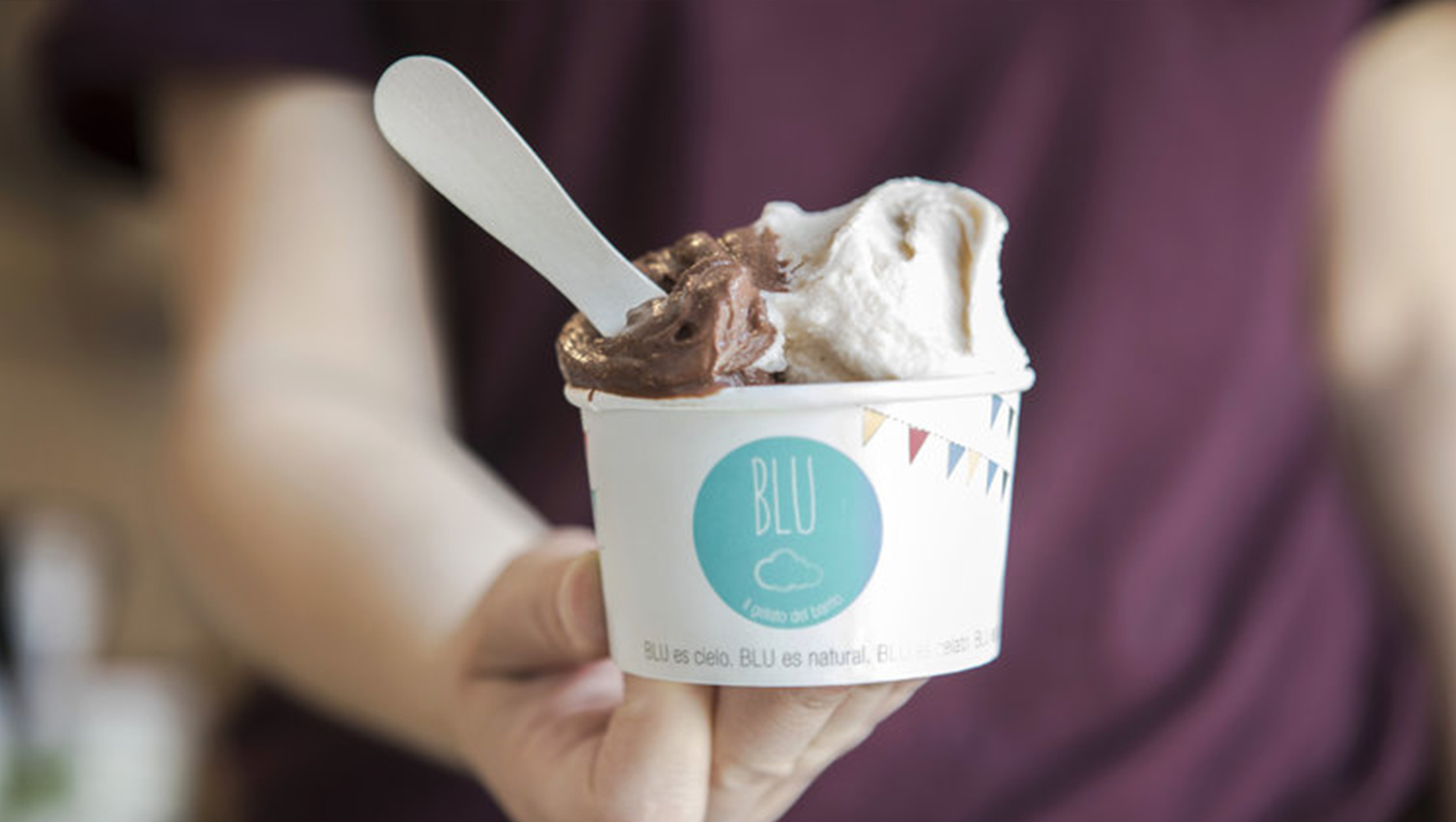 So you really have a choice for each palate in Mercado 28, sweet, sour, cocktails, craftbeers, meat, seafood, vegeterian and much more.
USEFUL INFORMATION
Address: Av. Vasco Núñez de Balboa 755, Miraflores
Opening Hours: Sunday to Wednesday from 7 a.m. to 11 p.m. / Thursday to Saturday from 7 a.m. to 1 a.m.
There is no possibilità to book a table
Every food stall has its own opening hours. Here all the information.