One of our main culinary activity is a fun and relaxing stroll in the Surquillo market, a district located next to Miraflores area. The market is a typical and traditional place where tourists can get a sense of Lima's lifestyle adn get in touch with Limeños. There are many locals who prefer to do their grocery shopping there during the week instead of going to the great grocery stores. Products are definitely fresher and healthier here, and let's say a bit cheaper than a normal grocery store. We love to include this activity during our culinary tour, since we believe is the best way to get in touch with locals, see how to bargain in the Peruvian way and taste fresh local fruits adn vegetables. We usually start the day at the local market since the market law, as far as I know, is always: "the early you get there, the freshest products you'll find!"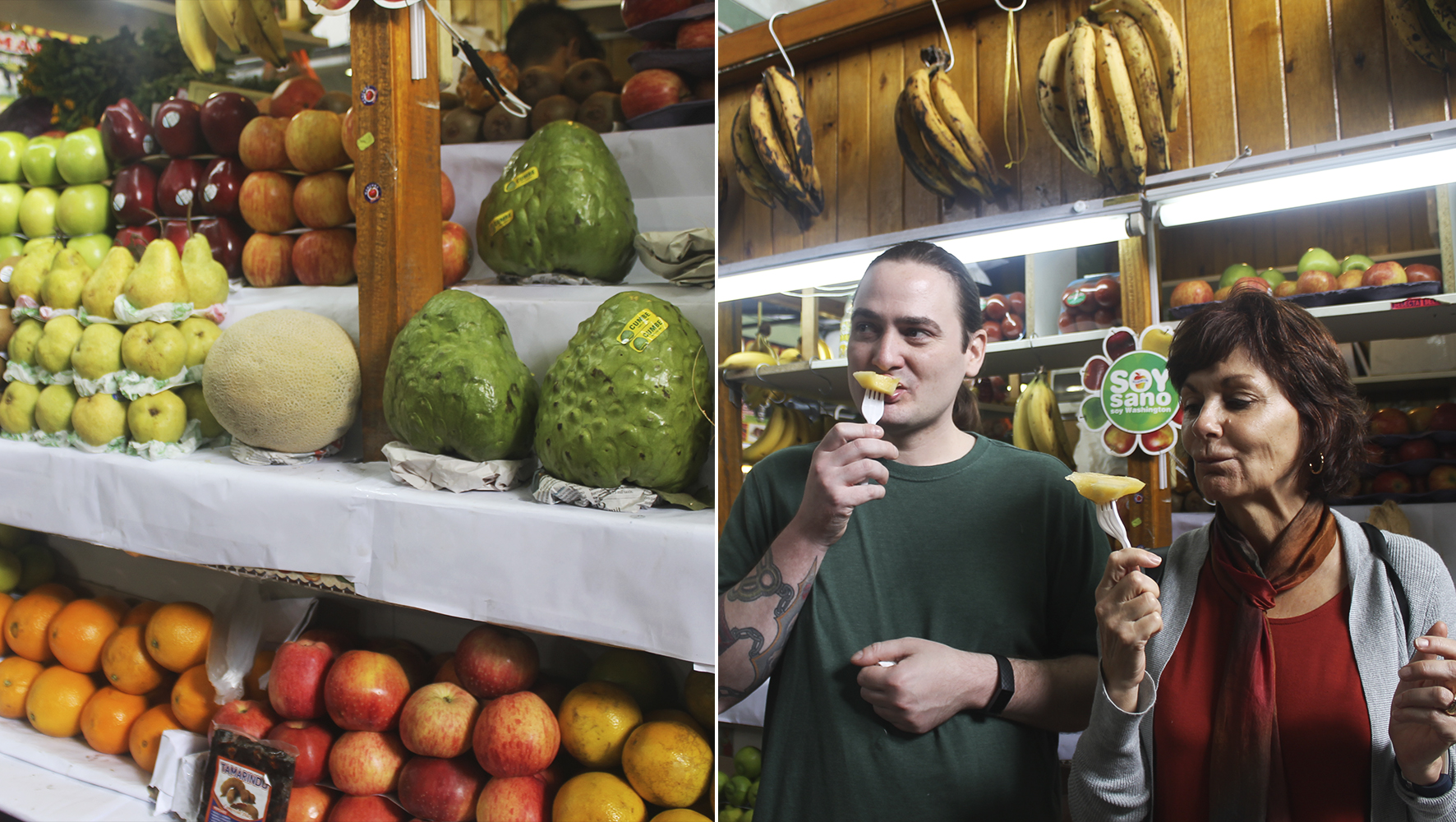 This is a very famous market in the neighbour and people from Surquillo and Miraflores usually go there to get their fruit and veggies for the week. In the market you can find actually everything, there is a section for chicken and meat, a section for seafood, a big section for vegetables and fruits, but also nuts, grains, candies and other products, let's call it the snack section, wher you can find everything for snacking during the day. You can even find house cleaning products.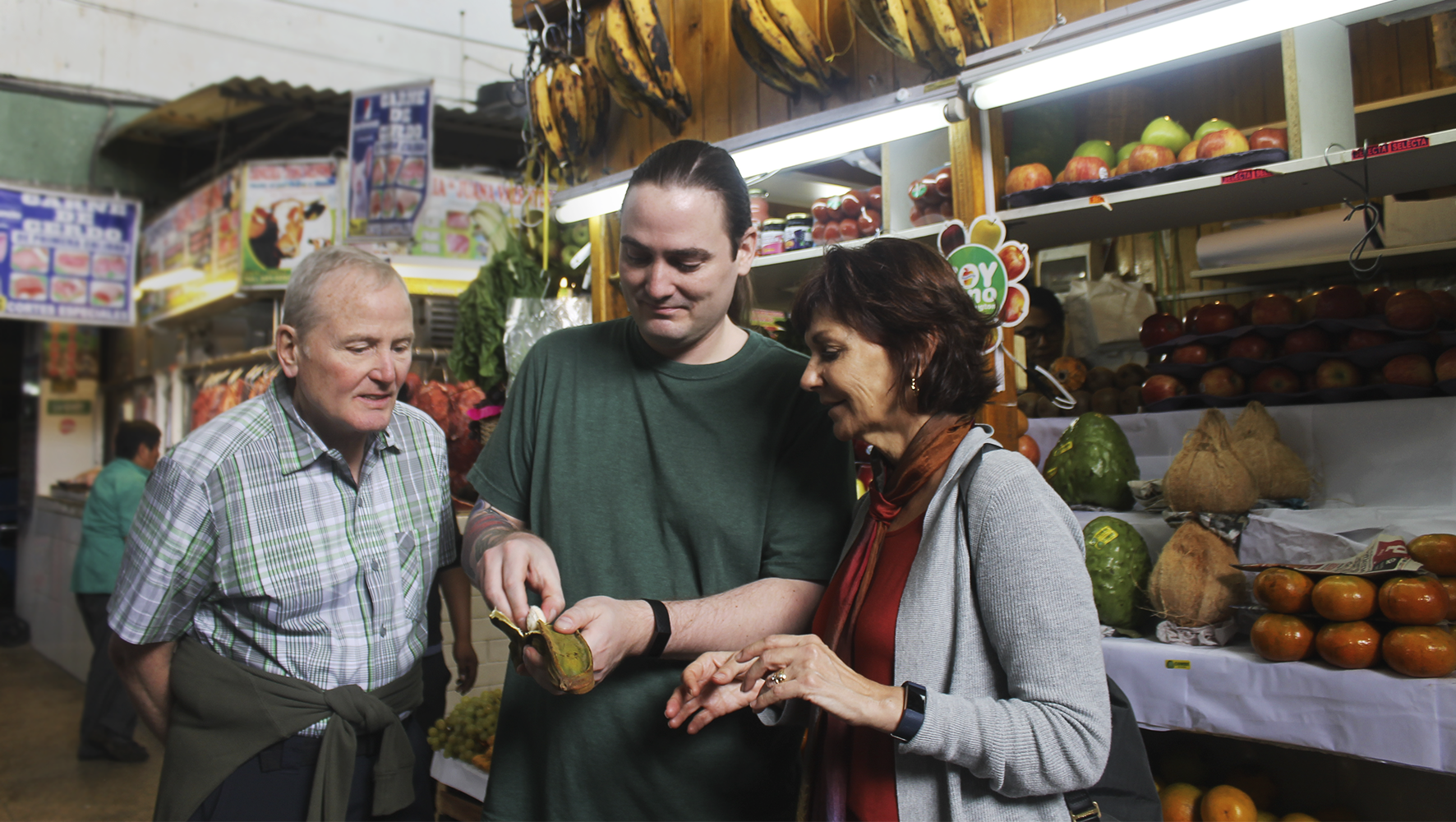 If you go deep into the market you'll find a little area where you can actually eat. Many Limeños go to the market early in the morning during the week to have breakfast before heading to work. There are food stalls who prepare traditional dishes, such as "ceviche", "chicharron", and "tiradito". This fish comes from the coastal area of central Peru, nearby Lima, and it gets to the market very early in the morning. This fish has to be sold during the day, if it is not sold at the market has to be cooked the same day since it needs to reamin fresh to be used, especially if you want to prepare a delicious ceviche. Remember: Peruvians eat ceviche during the lunch, never at night because the seafood losts its freshness at night. That's a very important rule here! That's why it is hard to find a restaurant that can prepare ceviche as night.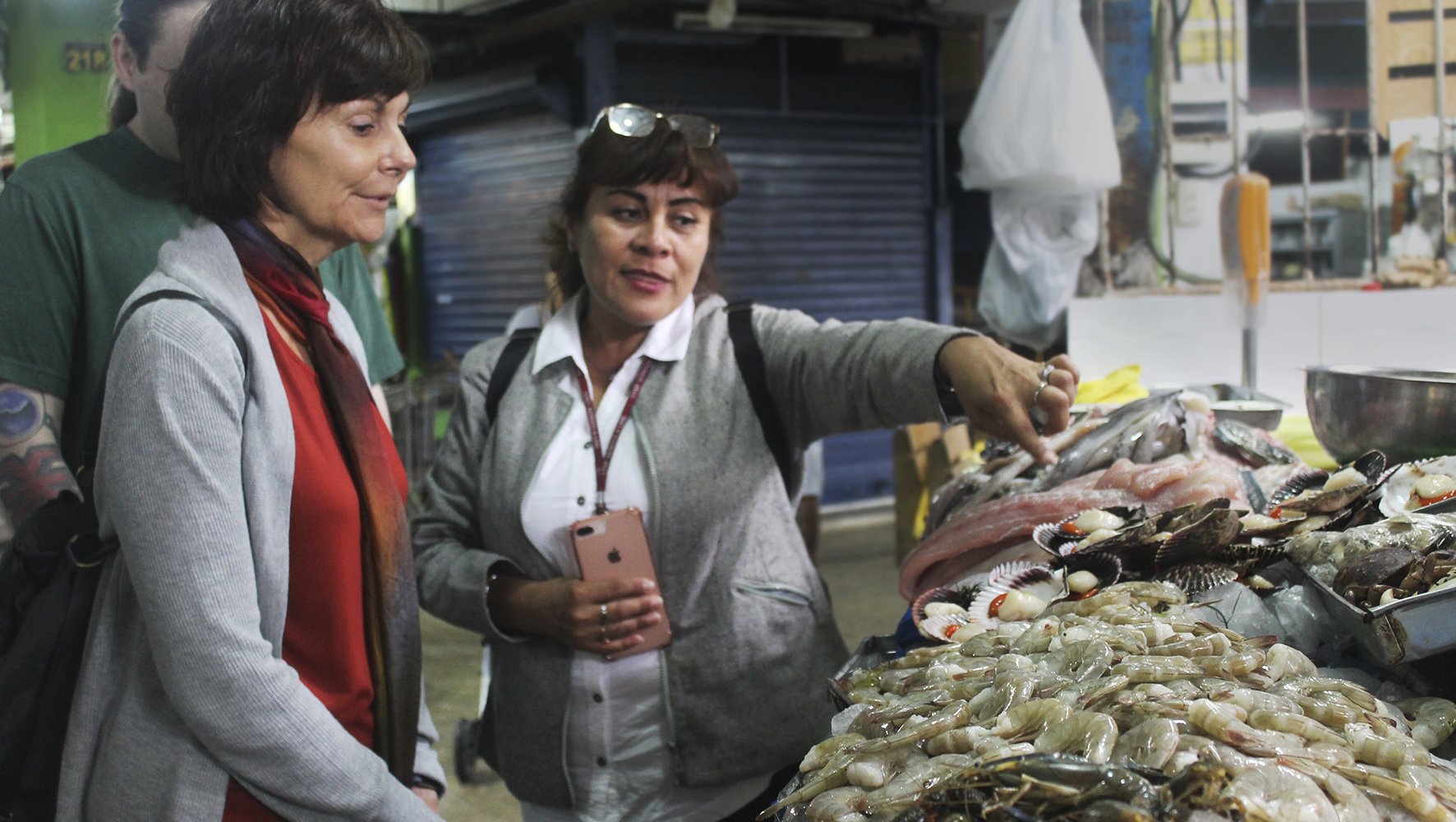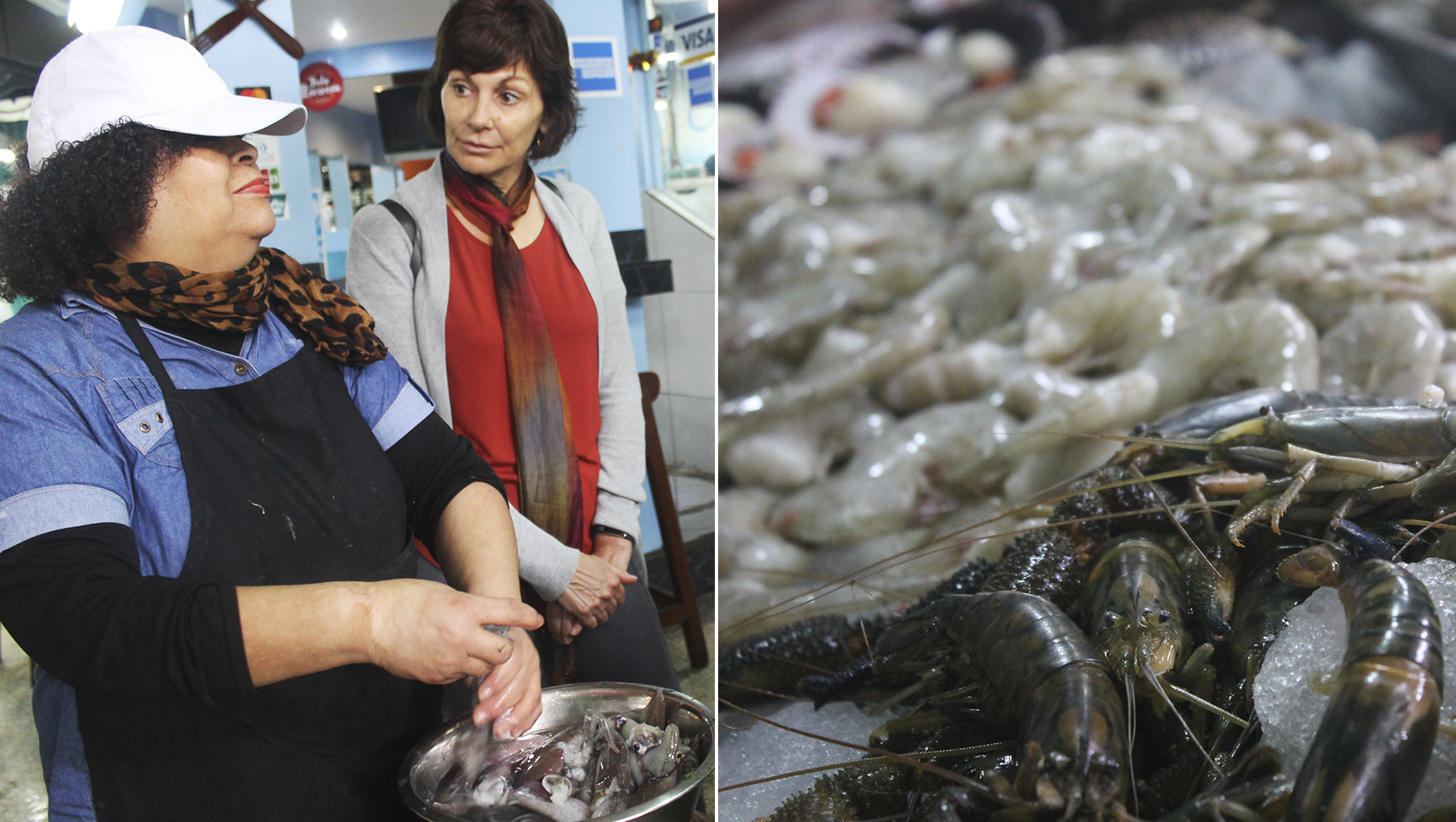 During the market visit we started from the meat section, where people could appreciate the different kind of meats sold in the market. After this we went to the veggie section where you can actually taste some local products. Usually visitors are very impressed about the variety of vegetables we have in Peru! That's a great opportunity to taste yellow "aji" pepper, caiwa, learn about the different kinds of native potatoes we have and other Peruvian ingredients, such as grains and beans. Peruvian lands are very rich and they can give us thousands of different potatoes and grains with great nutritive properties, just think about quinoa and maca's properties.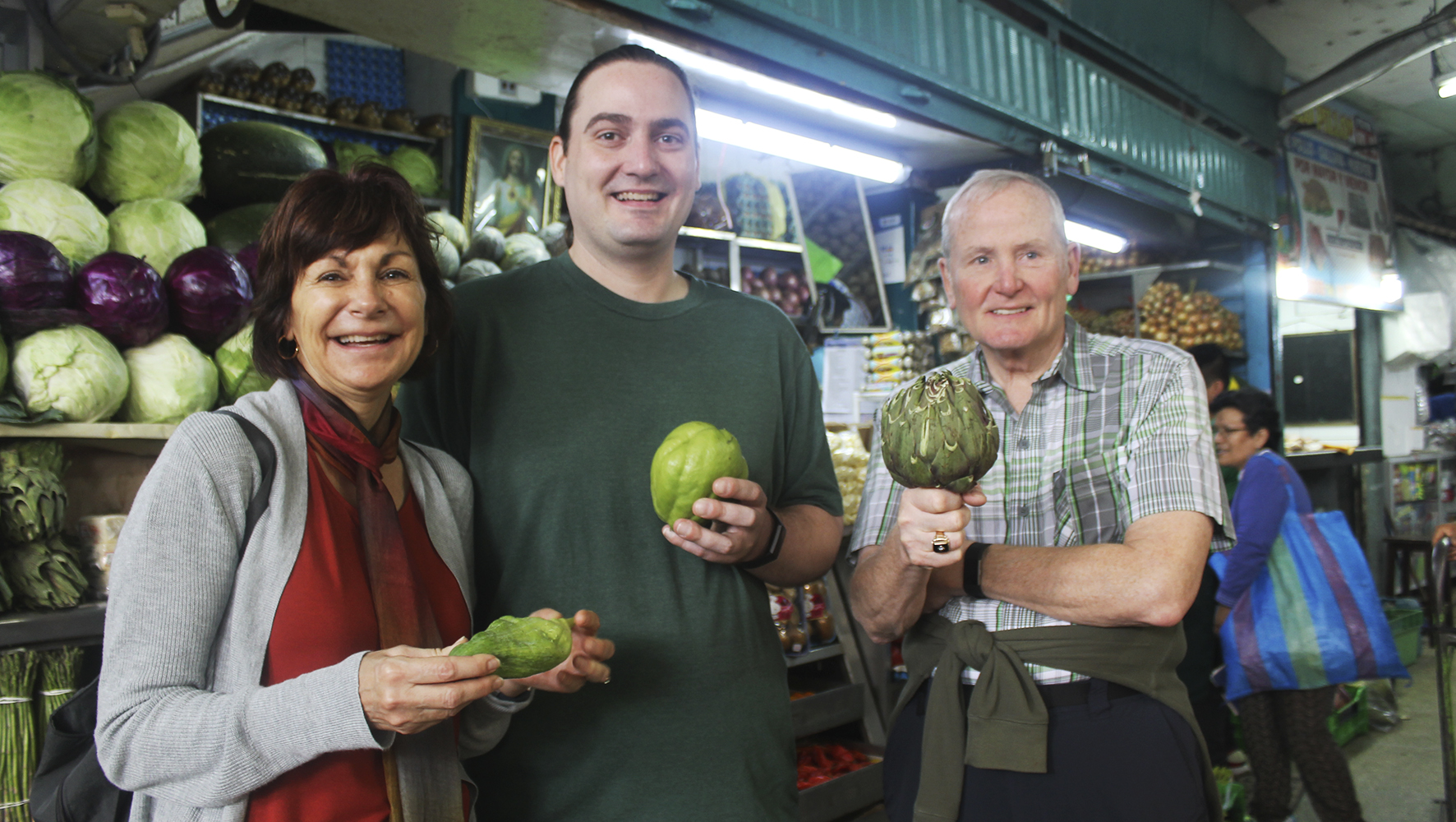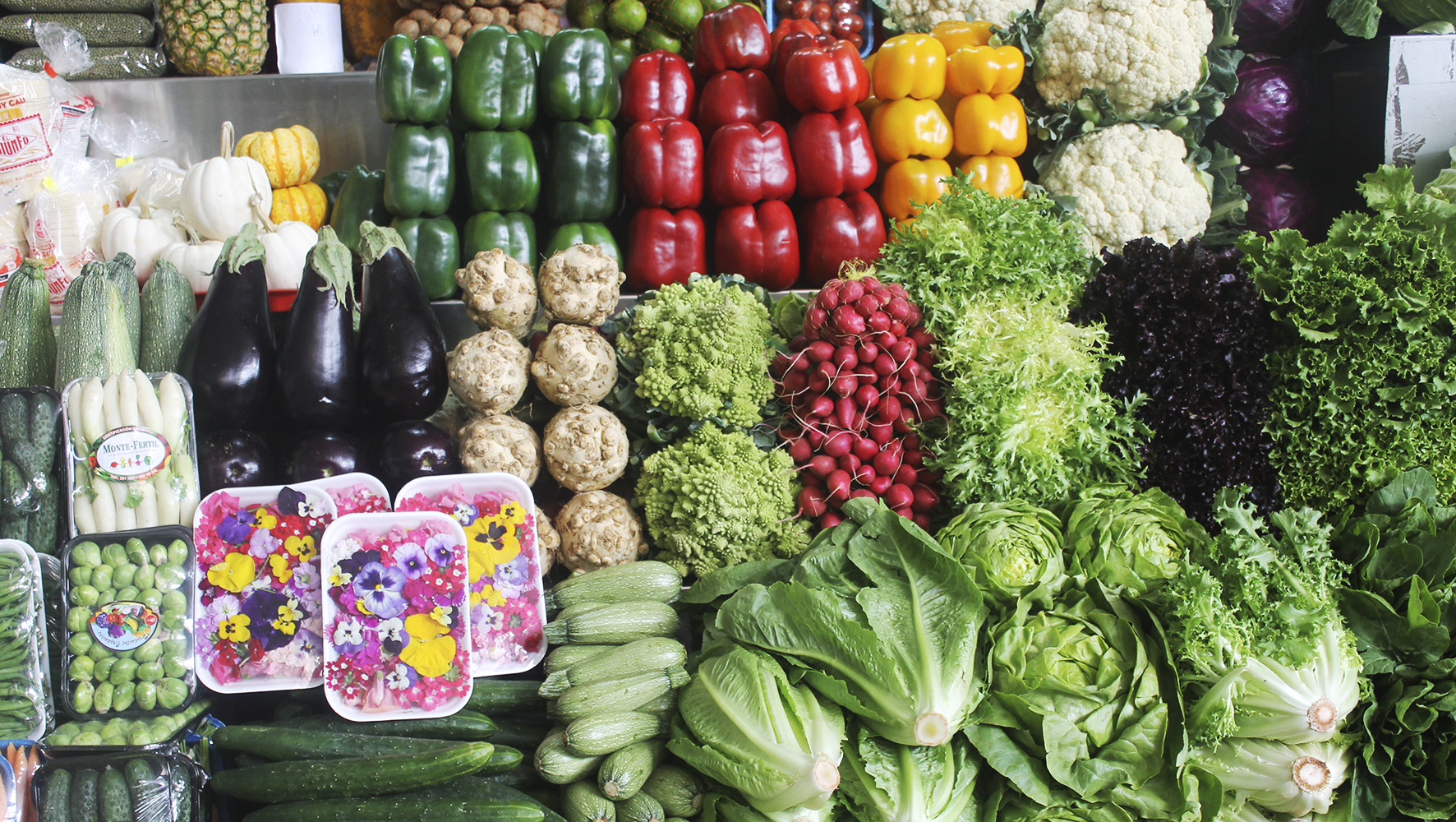 In the fruit section, visitors can also taste local fruits that they have never tried before, such as "lucuma", the gold fruit from its brilliant color. This is a creamy fruit traditionally used for Peruvian desserts. It has a very sweet and peculiar taste, let's say that you love it or you hate it! Another local fruit hard to find elsewhere is "chirimoya", also known in English as custard apple. This is also a fruit with a very sweet taste, ideal for making juices and dessert. Chirimoya and milk juice is delicious, althought a bit heavy for my tastes! Other fruits you can find in the market are "granadilla", "aguaymanto", "camu camu, "tuna", which is the cactus fruit, star fruit and Peruvian lemon. All these fruits have a very intense and brilliant color and they taste like heaven!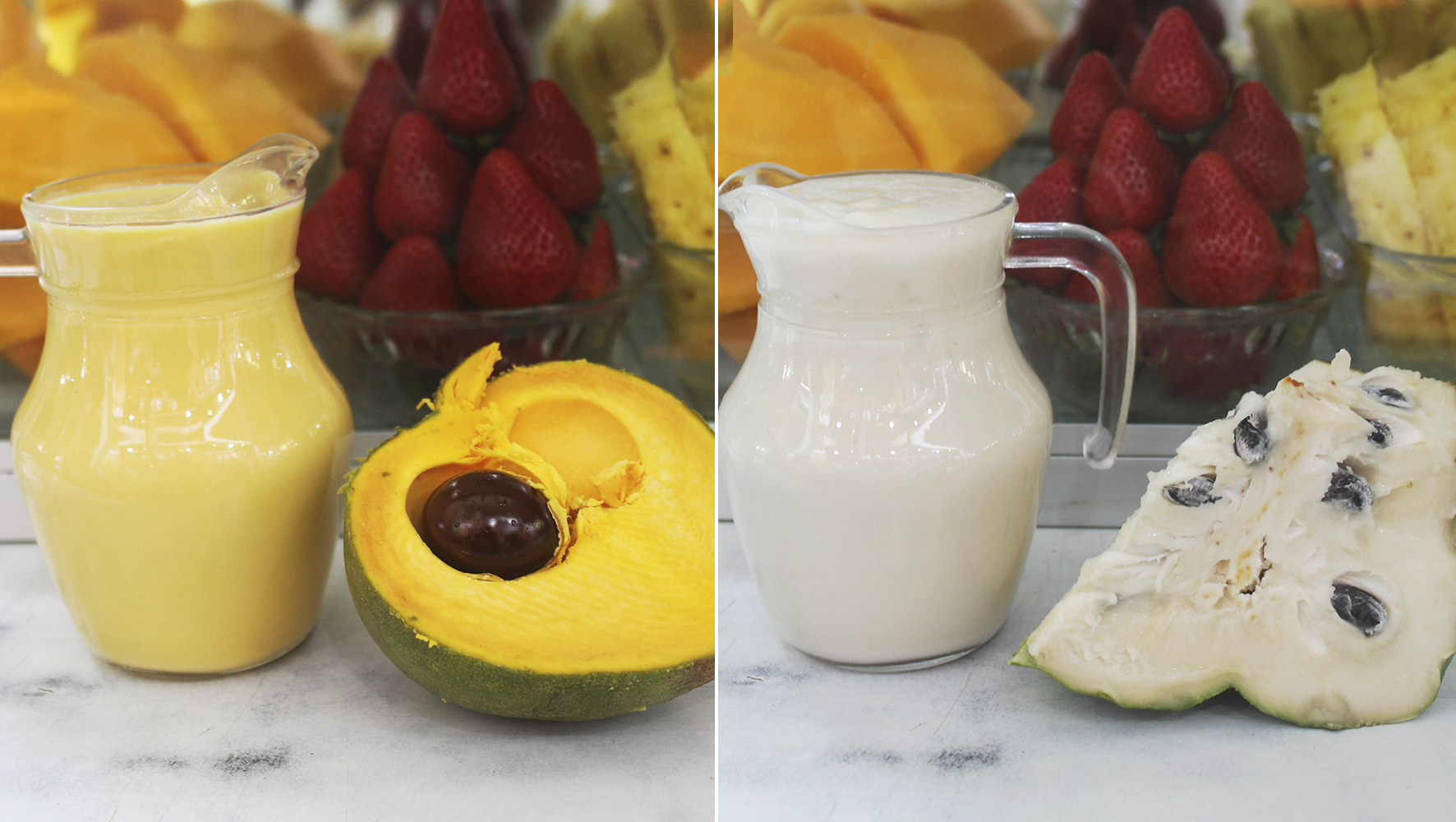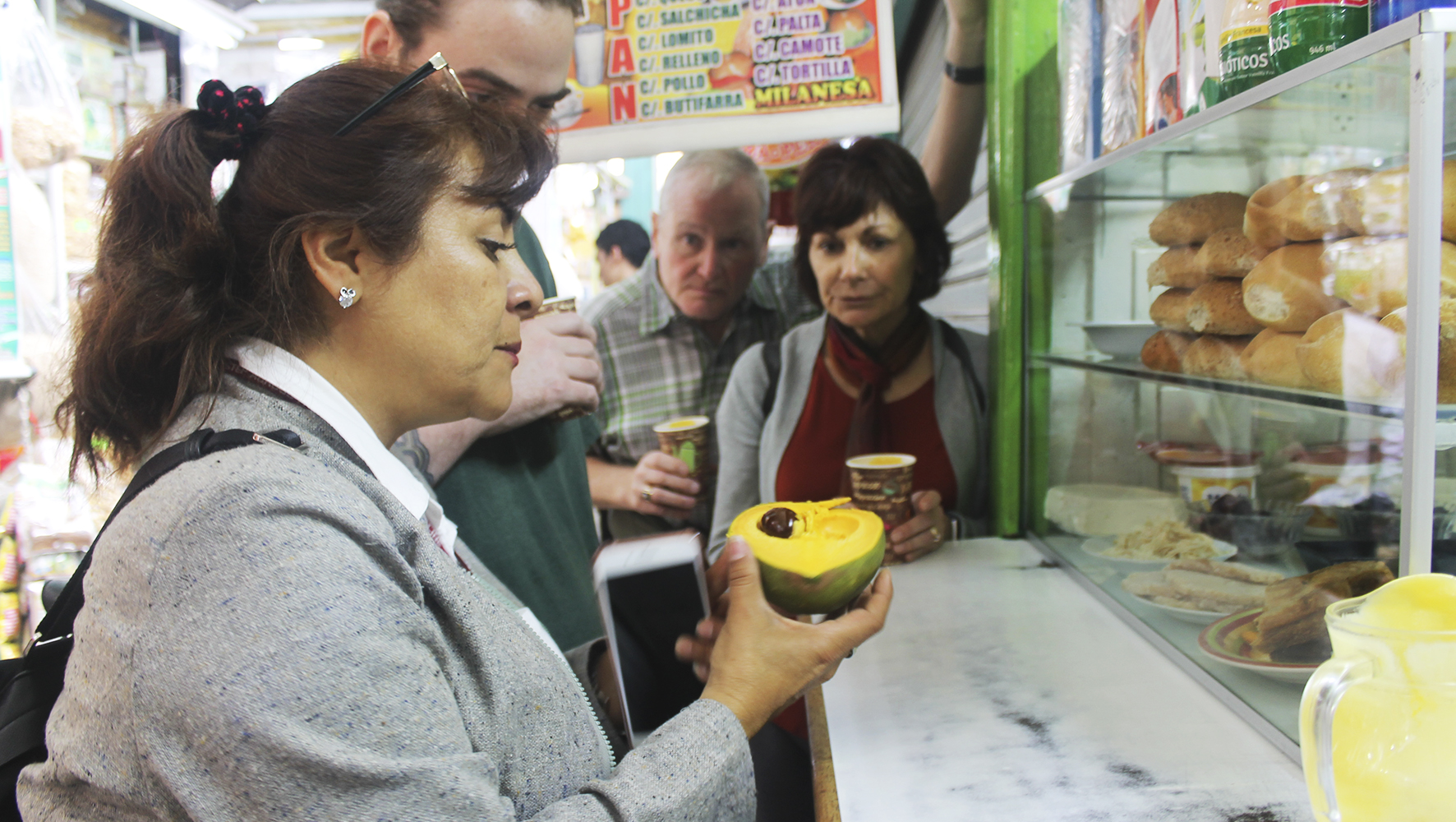 After tasting Peruvian fruit and veggies, we kept walking thorught the market until we reached the snack section. Here visitors tried traditional "piqueos", such as "chifles" (fried bananas that can be salty or sweet), "canchita" a traditional Peruvian corn served with ceviche and as appetizers before the meal, "yuca" (fried casava, which is actually delicious), "camote" (fried sweet potatoes of an intense orange color), dried fruit, peanuts, etc. There you can also find coca leaves, ideal for altitude sickness releif. If you are planning to travel to Cusco, just bring some leafs with you to chew during the first days or to make a hot coca tea (mate de coca). Coca leaves are also very good if you are planning the Inca Trail, a part from helping with altitude sickness, they can also give you a lot of energy for the trek. Another energizing ingredient you'll find in the market is "maca", it is a root from the Peruvian Andes that has so many properties, among them it gives you the strenght and energy for very heavy days. You can use the "maca" flour in the milk, in the juices or even for making cookies or desserts.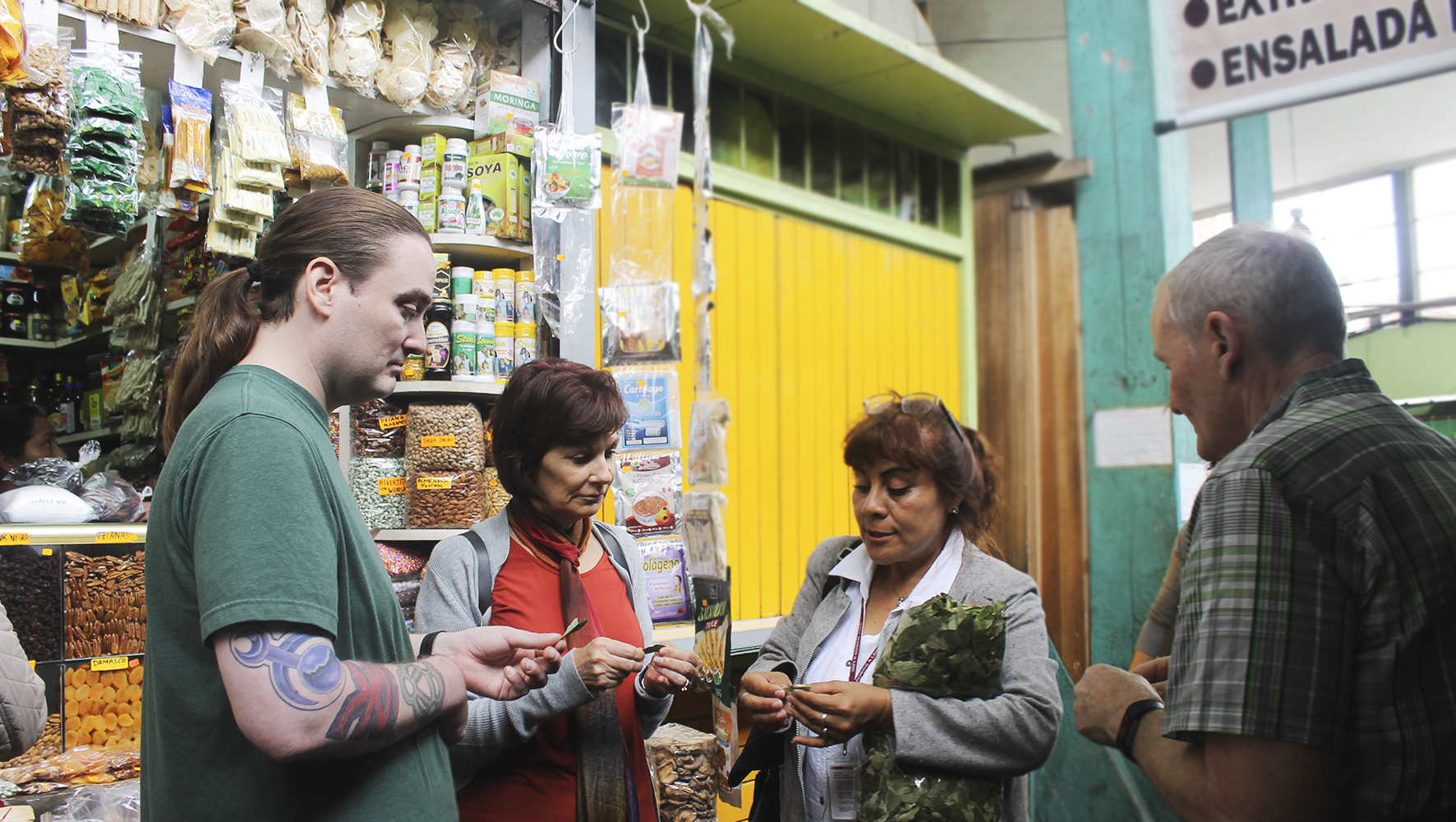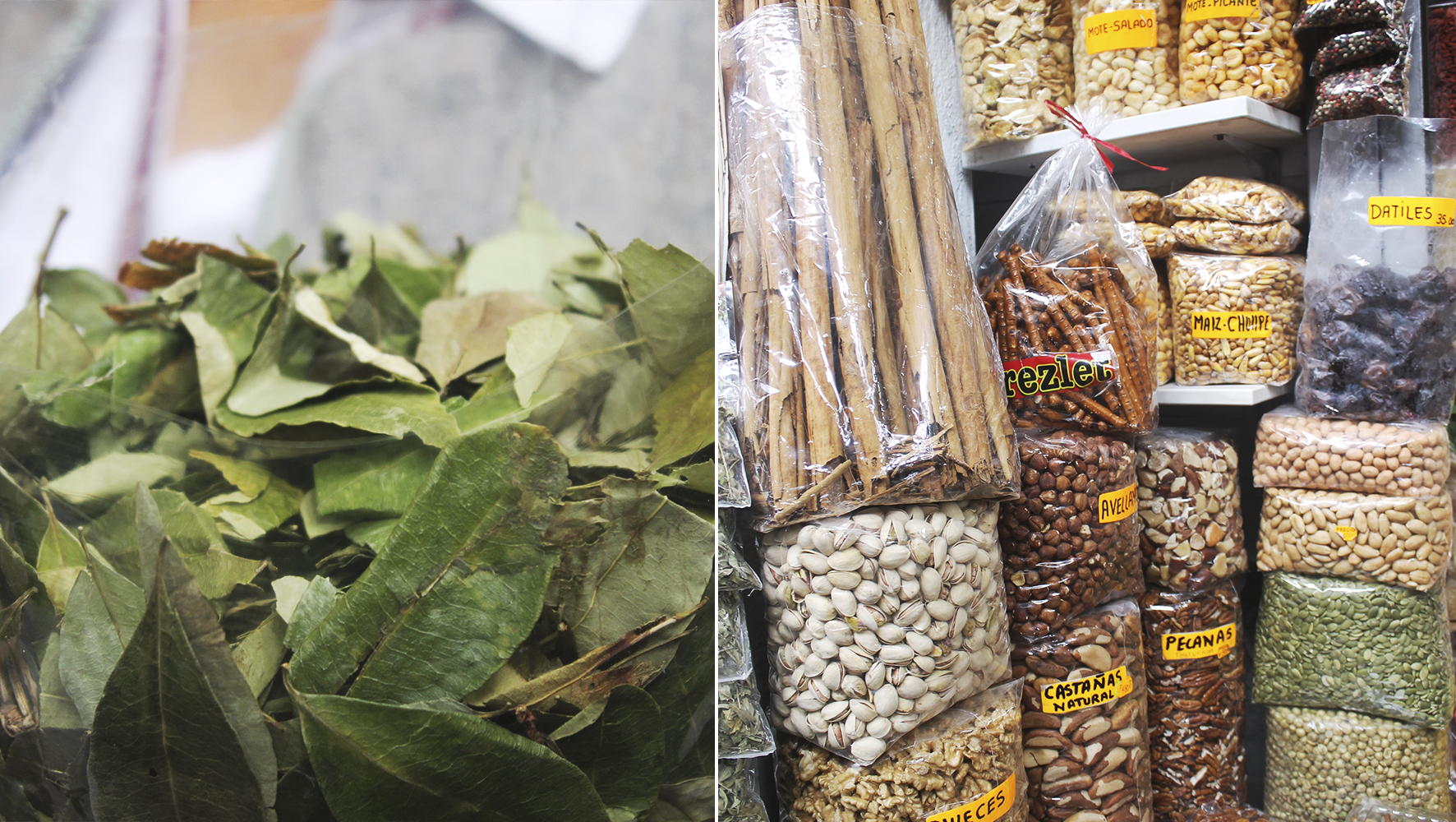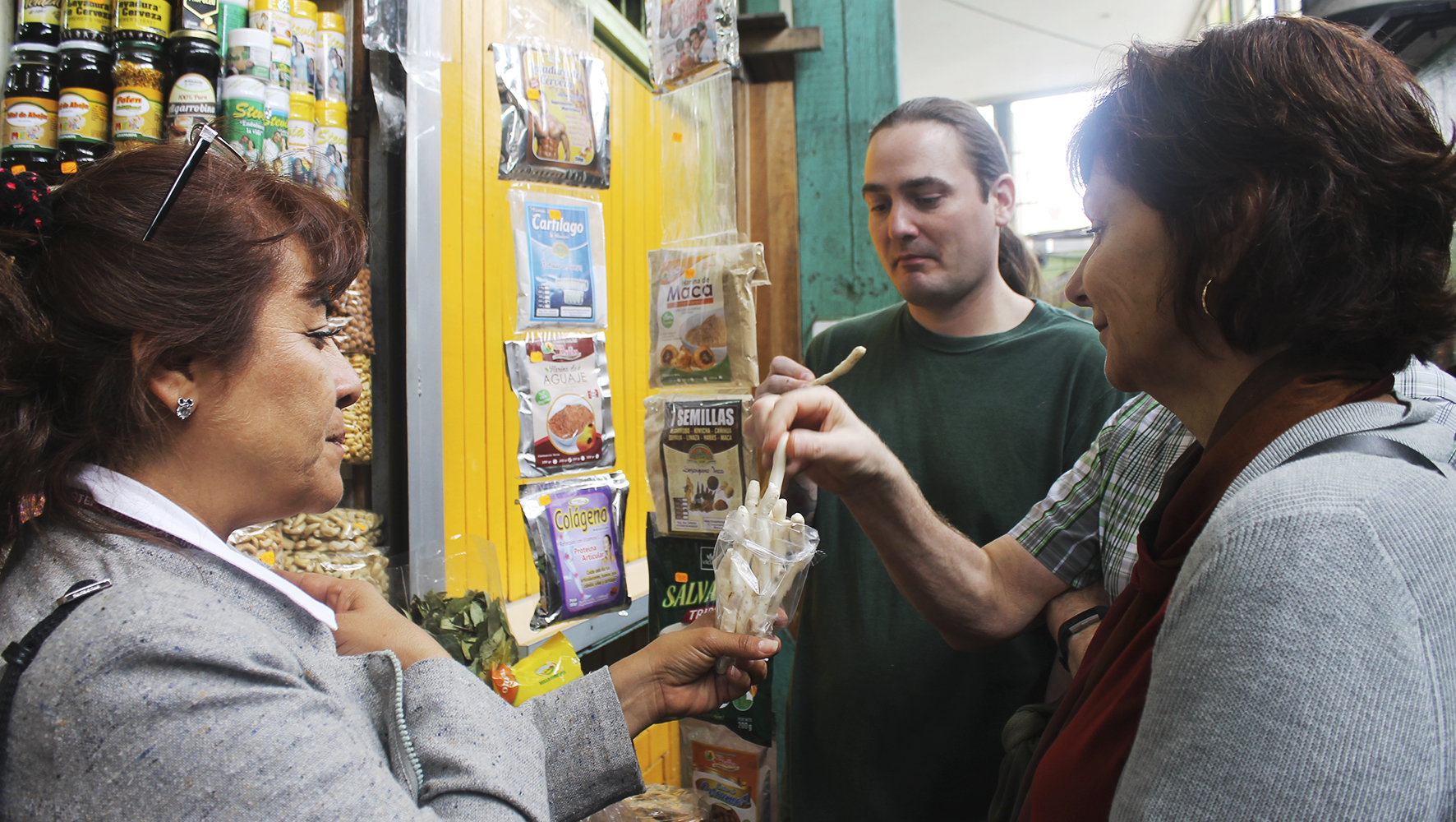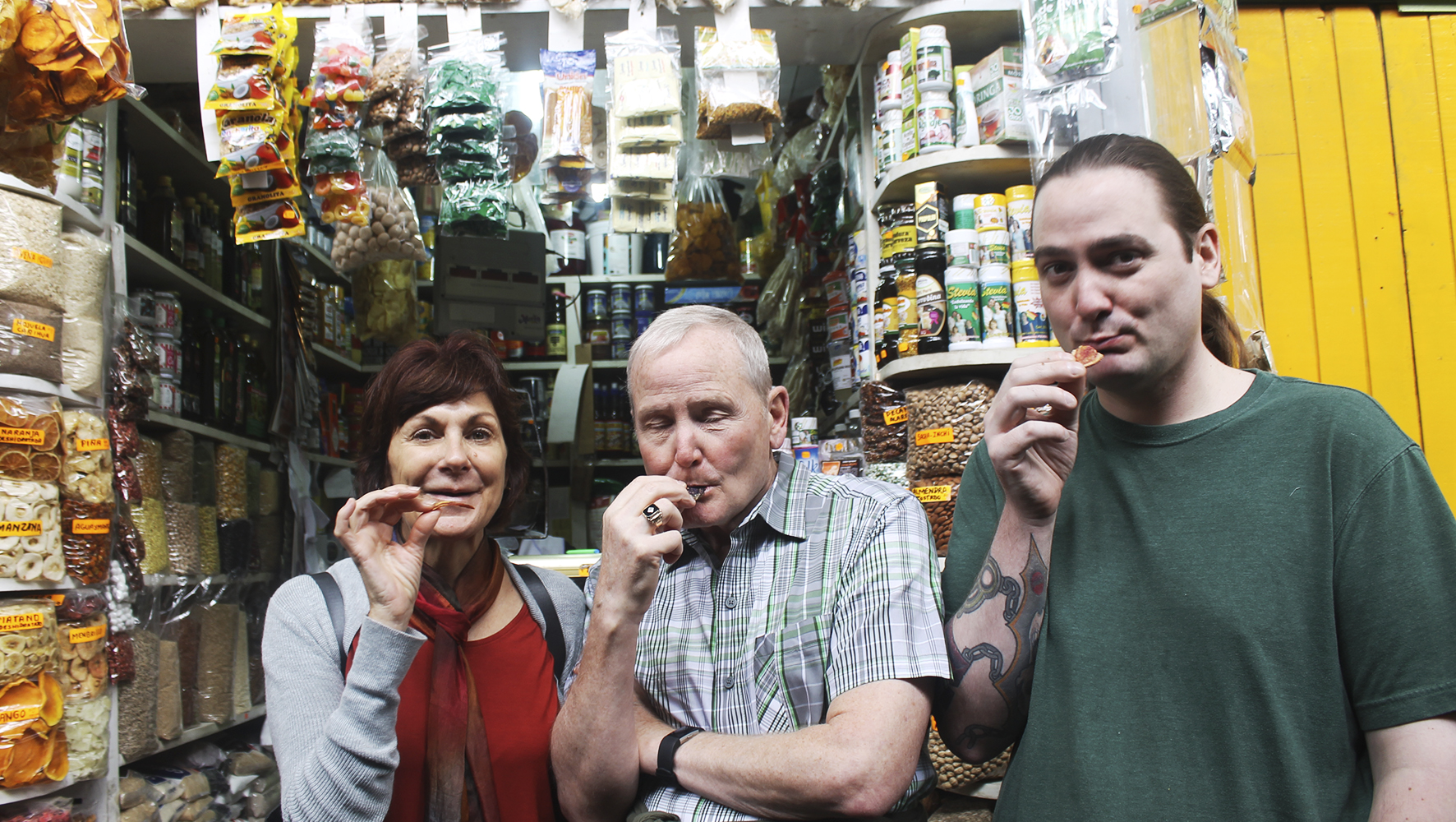 If you are planning to stay in Lima a couple of days and you want to learn more about Peruvian ingredients and taste them, do not loose this fun culinary activity!