Peruvian gastronomy is not only famous for salty dishes, but there is a long tradition of delicious desserts and sweets. We have already talked about "Suspiro a la Limeña" here (http://taste-of-peru.com/a-traditional-peruvian-dessert-suspiro-a-la-limena/), which is a traditional dessert from Lima region and in this article we want to share the recipe for another classic sweet: "Alfajor".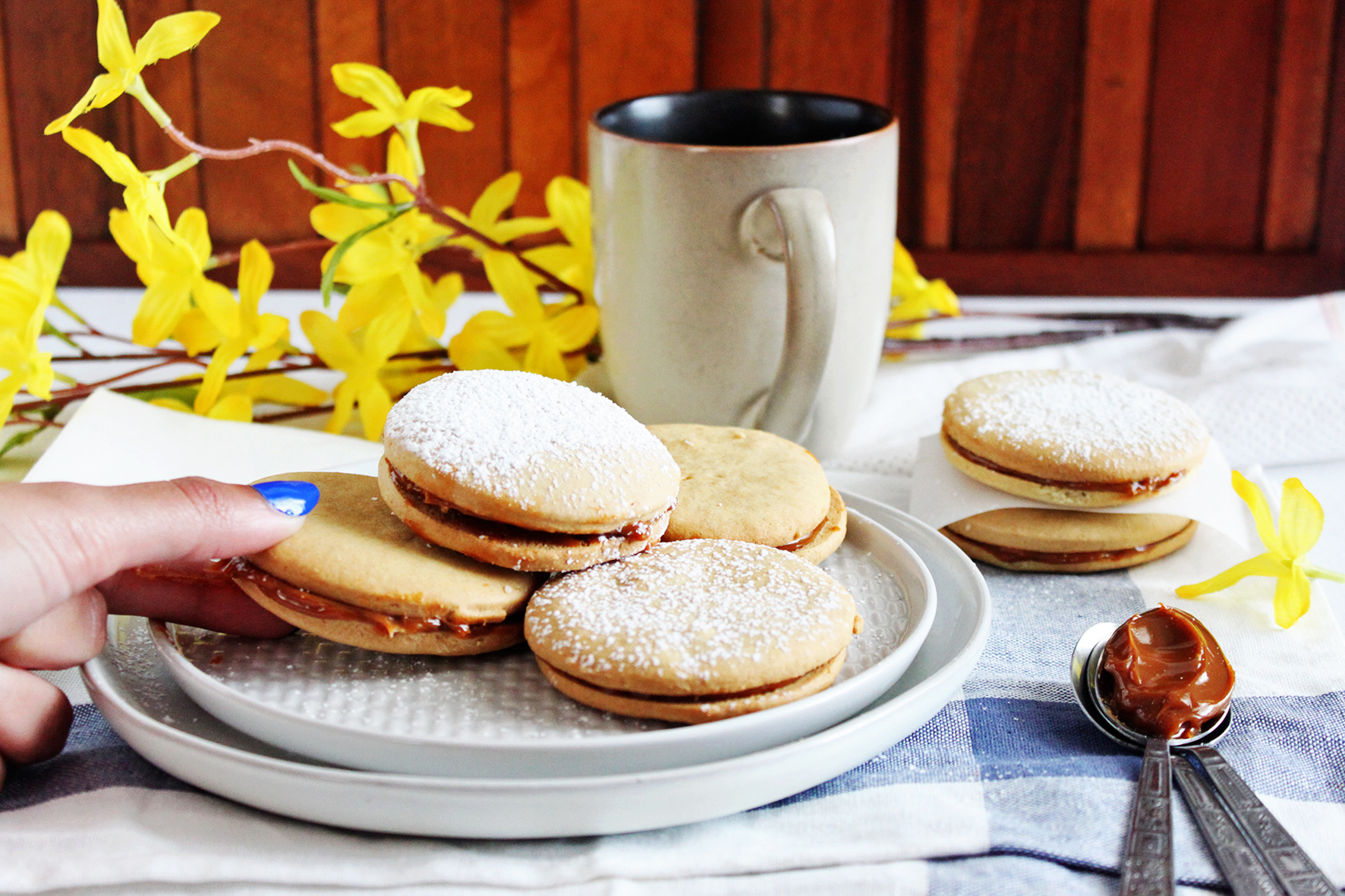 "Alfajores" are very popular throughout Latin America countries, such as Argentina and Peru, and also in Spain; actually each country has its own recipe. They are a sort of sandwich shortbread cookies filled with the delicious "dulce de leche", eaten as a snack, for tea time and sometimes for breakfast. They are the perfect melt-in-your-mouth cookies!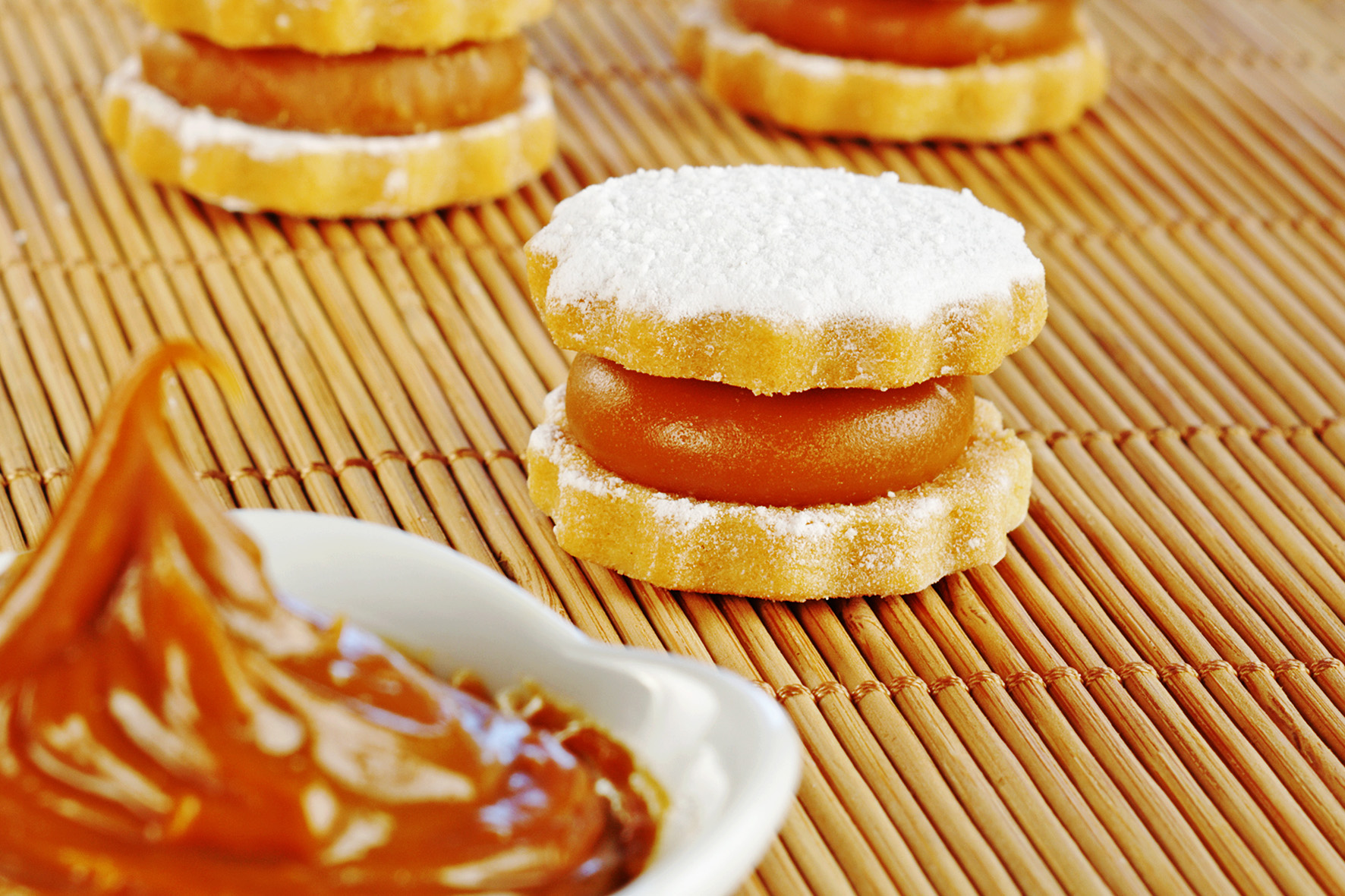 "Alfajores" come in different sizes, for example you can use the 11-inch cookie cutter, or the 2-inch one. It is up to you. 
Here the recipe to make your own Peruvian "Alfajores" at home! 
INGREDIENTS: 
For Pastry: 
1 lb of 

all-purpose 

flour

 

14 oz butter, at room temperature

3 ½ oz powdered

 sugar

 

Finely grated lemon or orange Zest

 
For Filling: 
A can of "dulce de leche" (we recommend to prepare your own "dulce de leche" at home with condensed milk) 
PREPARATION: 
To make the dough mix the flour with the butter, powdered sugar and the lemon or orange zest. Gently knead until the mixture forms a dough. Divide the dough in half and make it chill for at least 2 hours. Once it is firm enough, roll out the dough on a lightly floured surface. Cut a circle of about 11 inches, it is easier to use a rounded cutter. As said above, "Alfajores" come in different sizes, so pick the right size for you. Roll out the remaining dough following the steps above and cut the circles again to have more cookies. Place the cookies on a previously greased and lined baking pan, let them chill for at least 15 minute before putting them in the oven. Preheat the oven to 350°F. After this step, bake them for 15 to 20 minutes until they are golden brown. Once they are ready allow the cookies to cool. When they cookies are cool enough, spread the bottom layer with "dulce de leche", that in Peru we call "manjar blanco", and add the second cookie layer on top. Finally dust with powdered sugar.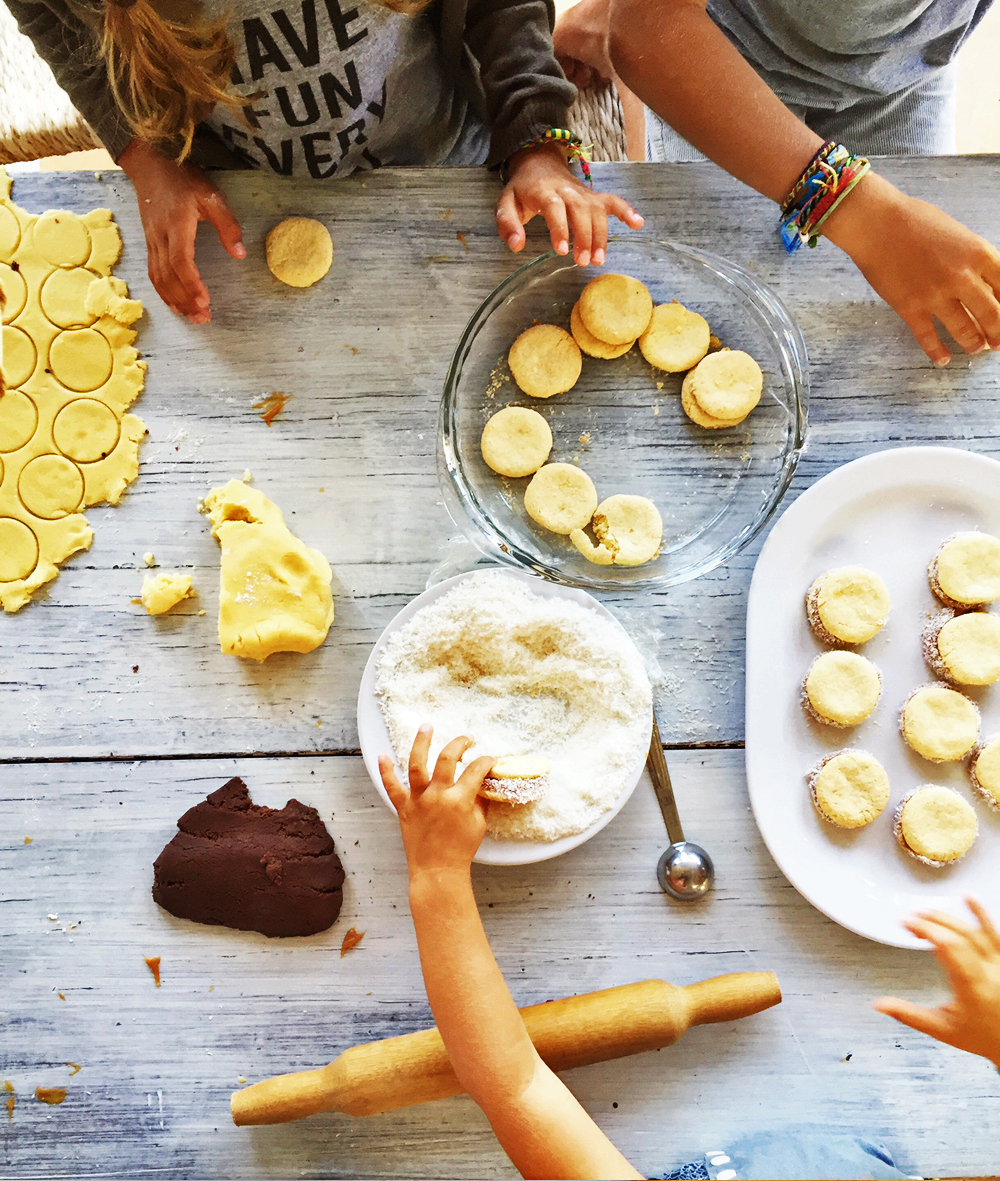 Optionals: You can add a splash of Pisco or another brandy type in the cookie dough, which add a nice flavor! If there are children eating alfajores, just avoid to add this spirit. Also, once the cookie sandwich is ready you can roll it in shredded coconut to add an extra flavor. If you want a real homemade cookie and extra special flavor, try to make your own "dulce de leche" without buying it at the grocery store. The cookies would be much healthier this way! Finally, instead of using only flour, you can mix it with cornstarch, which will make the cookies softer and tender.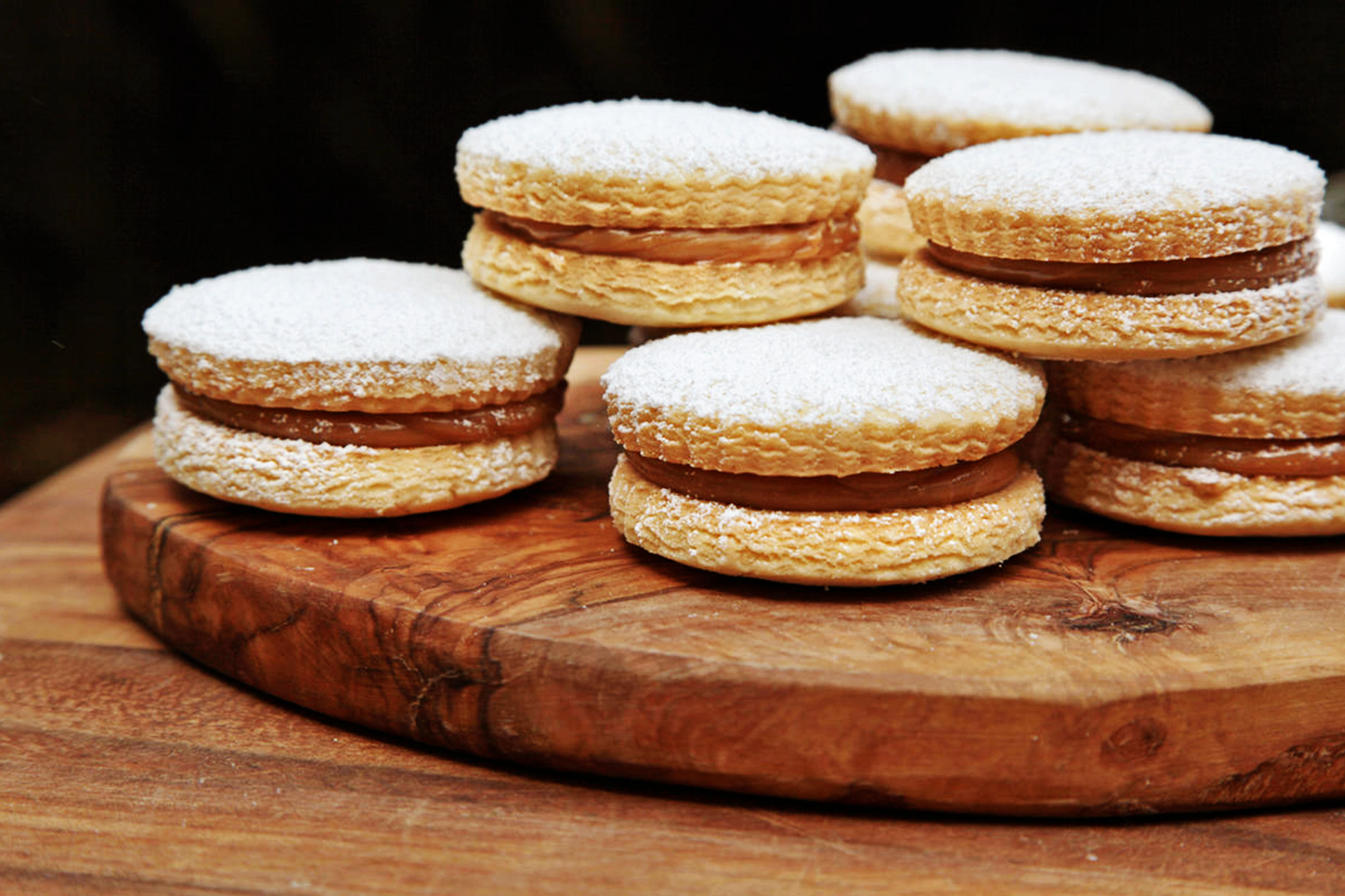 Once maid, you can keep the "Alfajores" cookies in a sealed container in the refrigerator for a couple of days. Also you can prepare the dough in advance and store it in the refrigerator for a couple of day before baking the cookies.