Pionono is another traditional dessert from South America that you can easily find in the streets of Peru. Food stalls in the capital city as well as in the suburban areas and Peruvian provinces generally sell Pionono already sliced to passers-by. However, you can find this dessert in traditional criollo cuisine restaurants as well as in the most famous gourmet restaurants, which usually offer a new and original interpretation of the dessert. But the taste generally sticks with the tradition.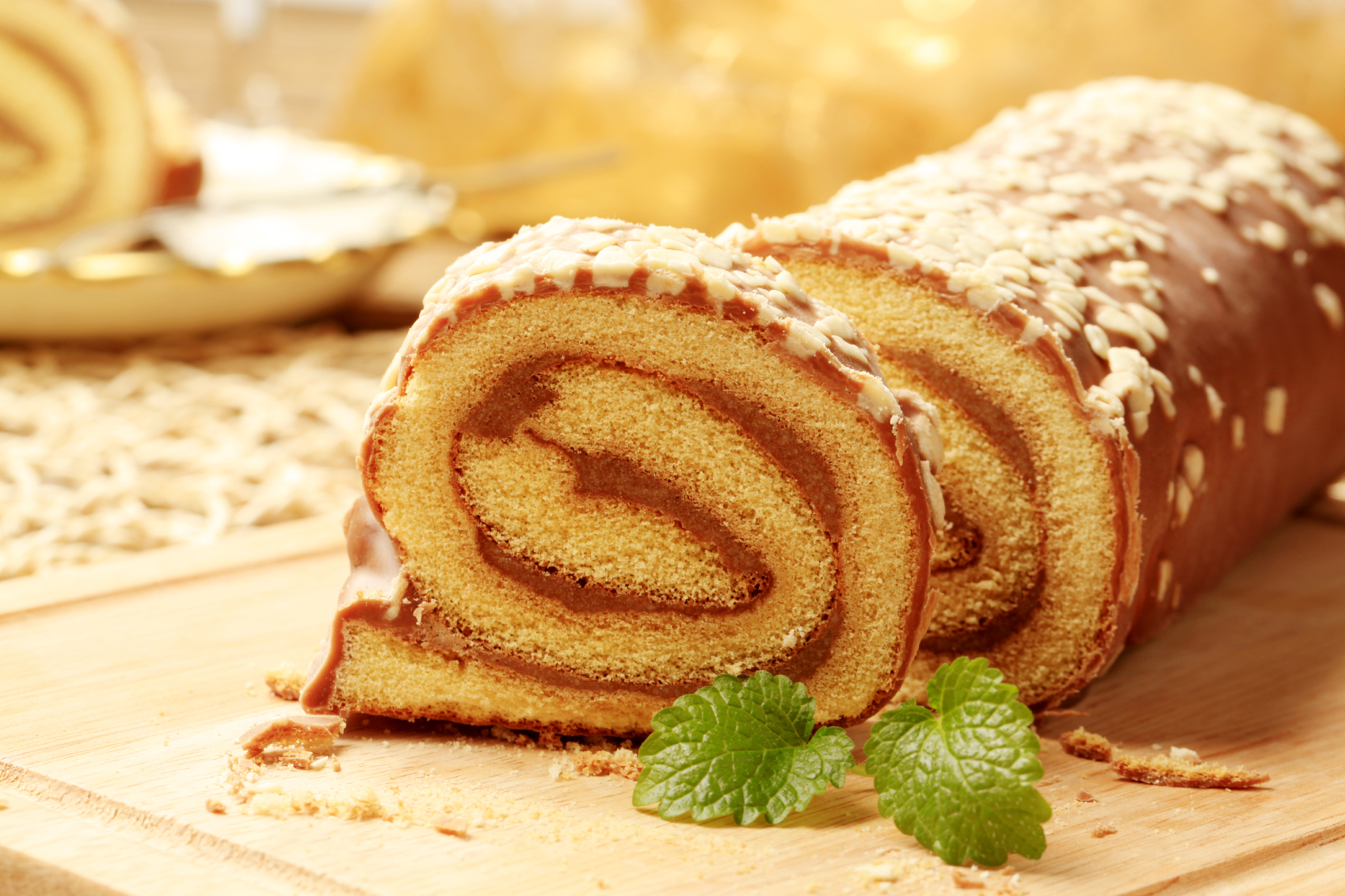 Pionono is a delicious jelly-roll made with a soft sponge cake filled with "manjar blanco" (dulce de leche), that Peruvians eat randomly as snack or during celebrations. The combination of the soft and light cake with manjar blanco is perfect. Manjar blanco is a cream often used in Latin America's desserts, the same used for alfajores. You can find here (http://taste-of-peru.com/traditional-alfajores-recipe/) the recipe. In other countries you can find different filling, for example jelly or a chocolate or flavored creams, but we prefer the traditional version. Here the recipe, with very few and simple ingredients, a couple of bowls, a squared pan and a mixer, you can make a delicious dessert at home.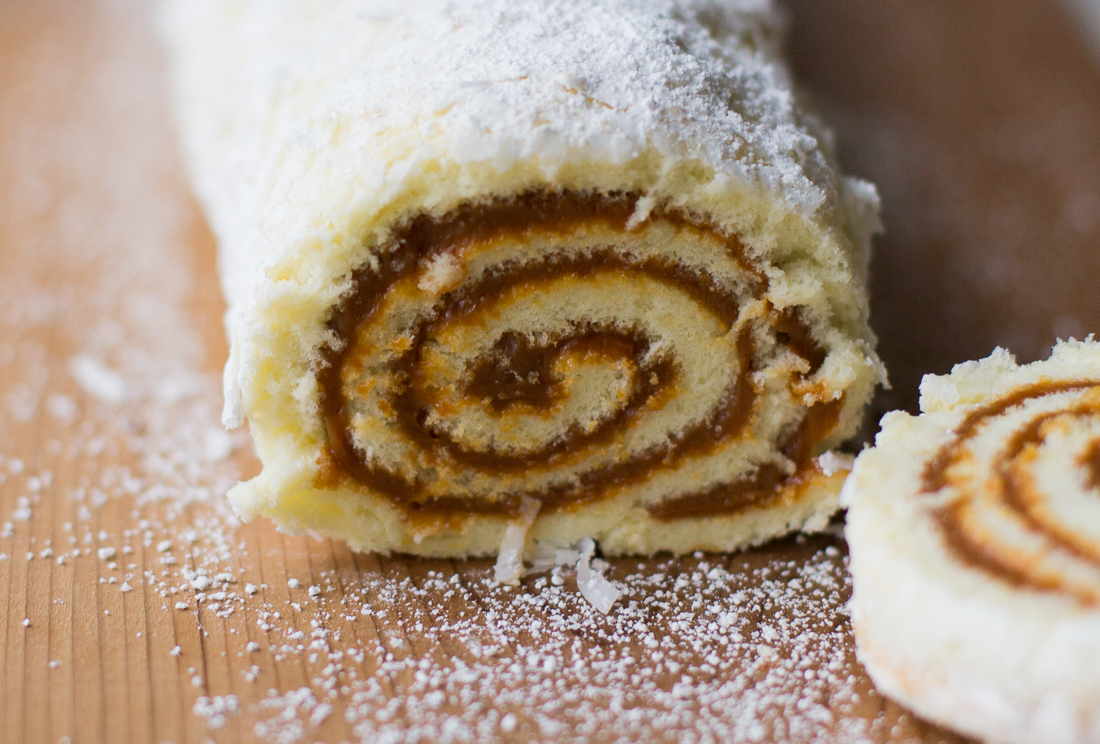 INGREDIENTS 
– 6 eggs

 

– 1 cup of sugar

 

– ½ teaspoon of crème of tartar

 

– 4 tablespoons of cornstarch or 4 tablespoons of cocoa

 

– 4 tablespoons of all-purpose flour

 

– A pinch of salt

 

– ¼ teaspoon of vanilla extract

 

– 1 cup of 

manjar

 

blanco

 (dulce de leche). You can opt to make homemade 

manjar

 

blanco

 with a can of condensed milk. It depends on the time you have available.

 
PREPARATION
– Preheat the oven to 325° F.
– Grease a 12 x 19 inches square cake pan and line with parchment (baking paper). 
– Swift flour and cornstarch and reserve. In a bowl, place the yolks and add ½ cup of sugar and then the flour swift with the cornstarch. You can also use the cocoa if you want to make a chocolate sponge cake. Also add salt and vanilla and mix everything together. 
– Using an electric mixer, beat the egg whites with the crème of tartar adding slowly the rest of the sugar until having a pale and thick 

 

– Fold in the egg yolks. 
– Transfer everything on the pan you have previously prepared and bake for approximately 20 minutes, just check thatthe top part looks light brown. 

 

– Once it is cool, place the cake on a wet towelwith the light brown part at the bottom. Spread the cake with 

manjar

 

blanco

 and roll it using the cheesecloth. Try to make it tighter as you can. 

 

– Transfer the cakeon a plate and dust with powdered sugar. If you opt for a chocolate sponge cake and you add cocoa powder instead of cornstarch you can also cover the 

pionono

 with chocolate fudge. You can definitely use your imagination!

 
You can serve it already sliced in rounds or not, this is up to you. These ingredients are for about 12 servings.