The culinary scene in Cusco has come a long way in last few years. Andean cuisine is in the midst of a resurgence as young chefs from the region and also some top chefs are returning home from the coastal region to retrieve their culinary heritage. The result is a culinary hub, with a variety of great spots for travelers around the world. Here a list of restaurants you cannot miss while in Cusco.
Chicha:
Gastón Acurio's take on regional cuisine has quietly become one of Cusco's most reliable restaurants since opening in 2010. On the second floor of a colonial building overlooking Plaza Regocijo, in a two-room space with an open kitchen and bar on each end, Chicha, serves Andean classics like "adobo de cerdo", "lawa de maīz", "tamales", and "lengua atomatada" with a fresh and new touch, alongside new creations like "alpaca curry" and "Pekin cuy".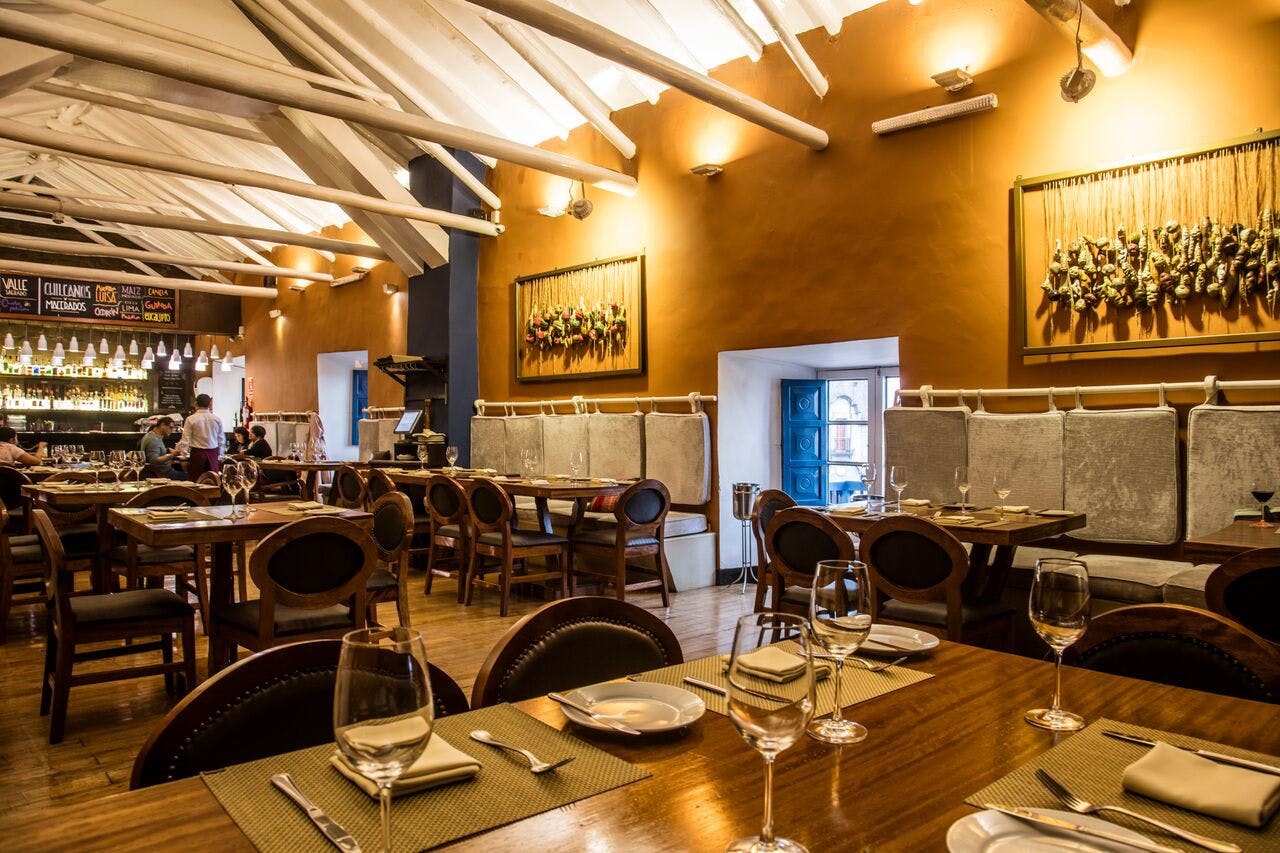 Cicciolina
Cicciolina has been on the forefront of Cusco's restaurant scene since 2003, merging Peruvian and Mediterranean flavors. You can have "tapas" at the bar, while the dining room menu has mostly house made pastas and delicious meat courses. Cicciolina's ground-floor bakery is one of the best breakfast spots in town.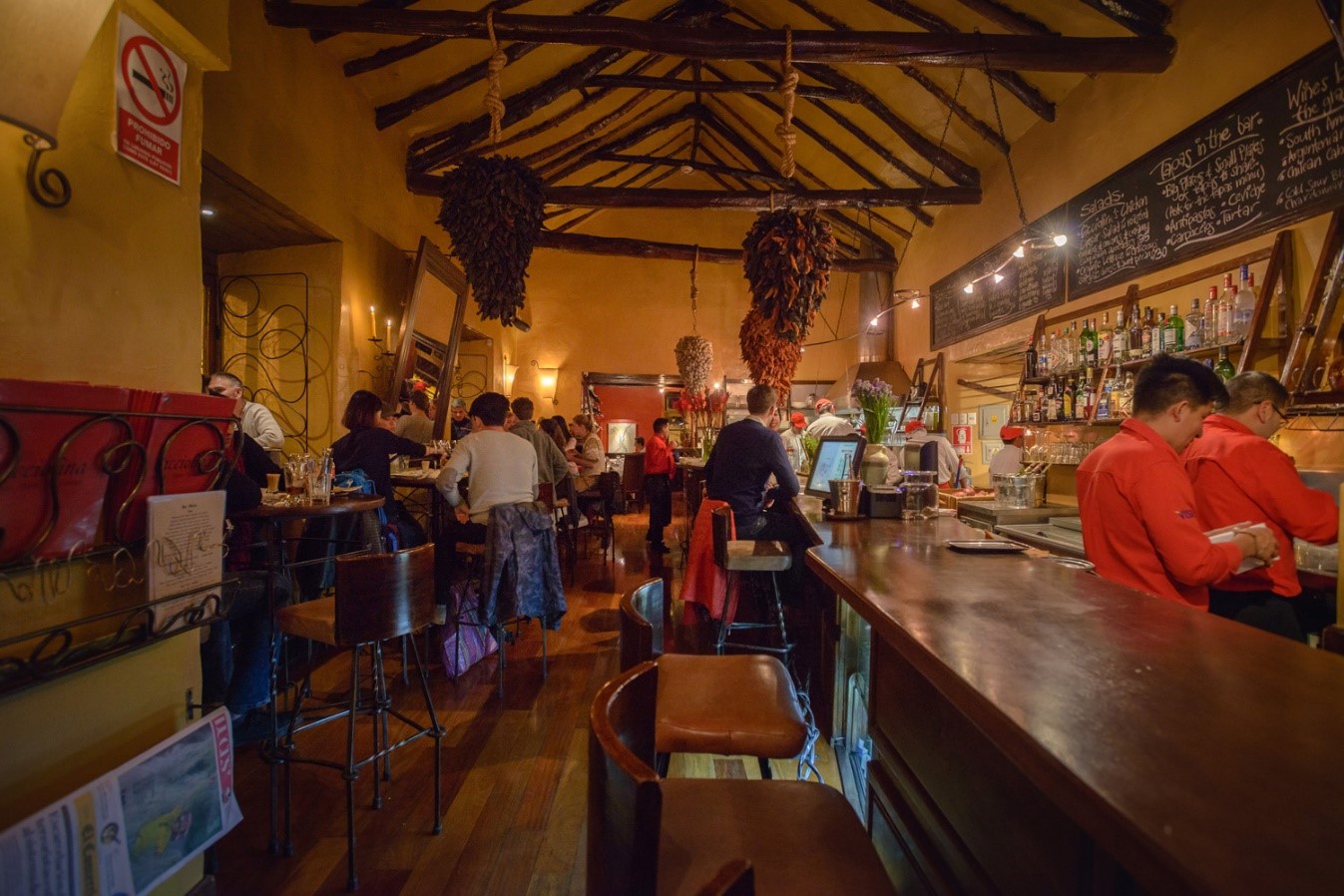 Kion Restaurant
The "chifa" restaurants in Cusco tend to be quite average, though this upscale chifa restaurant is one of the best versions of Peruvian-Cantonese food. The restaurant, resembling a typical Chinese supper club, is a good spot for a cocktail and dim sum, roasted duck steamed buns or the saucó covered chicken wings, while the rest of the menu is mostly split between stir fried rice and noodle dishes.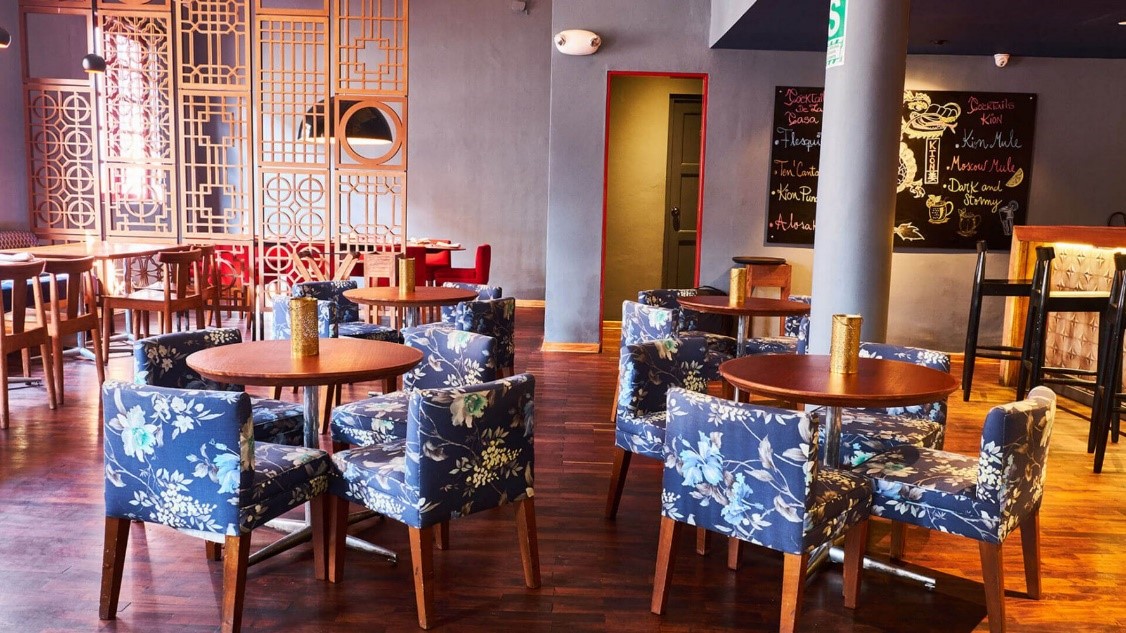 Chullpi
Chullpi, which opened on the Plaza de Armas in 2017, isconsidered one of the most promising new restaurants in Cusco's city center. Chef José Luján Vargas, one of the strongest culinary personalities in the region, has transformed a former disco space into a Novo Andina fine dining temple that pays tribute to local producers and ingredients through dishes like "Huarocondo lechon" and a black quinoa with mushrooms and tarwi stew. There's also another location of the restaurant in Aguas Calientes.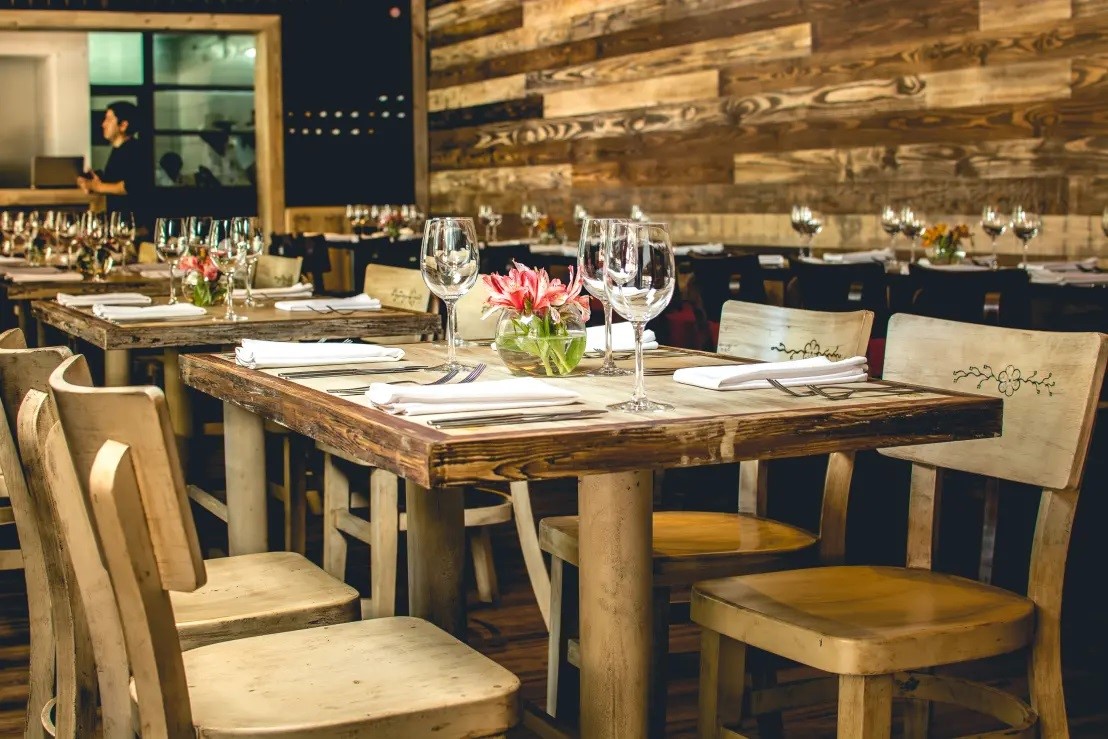 Calle del Medio Restaurant
With one of the most stunning views of the Plaza de Armas from its long colonial balcony, Calle del Medio's menu with many Peruvian comfort food options has become a Cusco favorite. You can opt for snacks like an "alpaca burger and choripapas", or oversized plates like a "seco de asado de tira with tacu tacu", ideal to share. The resturant's bar area, more of a lounge, features endless combinations of pisco sours and chilcanos with their jars of native fruits and herbs soaking in pisco.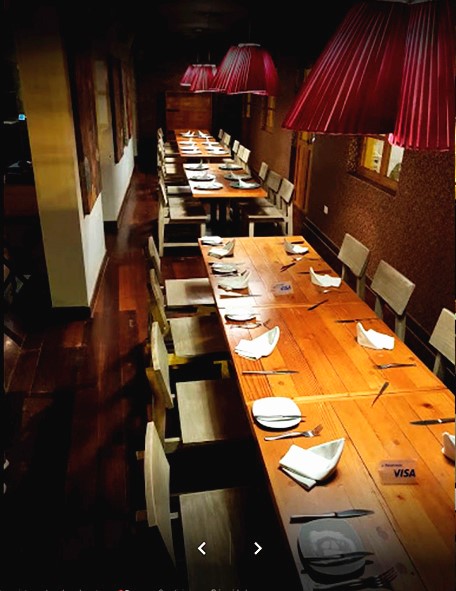 Limo
When Limo, part of a local restaurant group headed by chef Coque Ossio, first opened on the Plaza de Armas, it was more of a sushi bar. It has transitioned into a far more interesting Nikkei restaurant with touches of the Andes. There's still sushi, though now with temaki hand rolls too, but the menu has expanded to include a list of tempura, ramen, tiraditos, and yakimeshi.
MAP café
Set within a glass box inside of the cobblestone courtyard of the Museo de Arte Precolombino (MAP), MAP Café is one of Cusco's great restaurant spaces. The menu is one of the more creative in town, with tortelloni stuffed with guinea pig in a Cuzqueña brodo, local charcuterie, and an Andean version of arroz con pato.
MIL Restaurant
This restaurant from Lima chef Virgilio Martínez of Central and his research team Mater "Iniciativa" an experience as powerful as visiting Machu Picchu. Overlooking the circular Inca agricultural terraces of Moray, one of the Cusco region's greast attractions, the minimalist restaurant and research facility is a fulkl immersion into Andean foodways and flavors. Sources directly from the surrounding communities, the restaurant serves 8-course menus ($145 per person) paired with local distillations or infusions and extracts (additional fee). Service is during lunch only and there are only a handful of tables, so reservations are a must.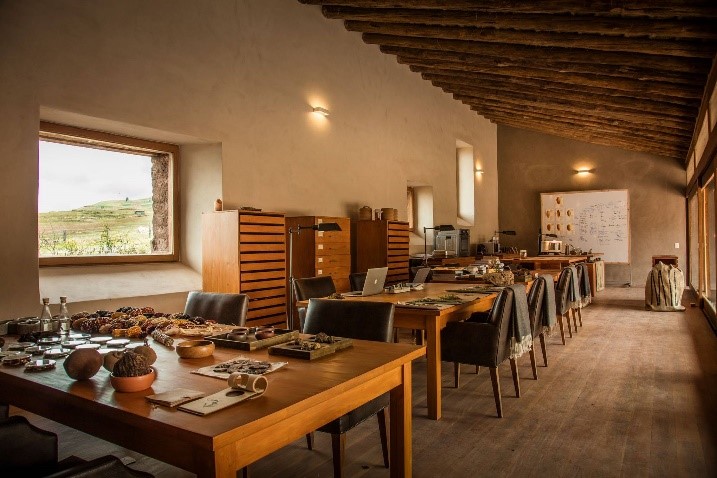 Chuncho Restaurant
Opened in 2018 by the crew from Destilería Andina, Chuncho is the kind of restaurant that should have opened in the Sacred Valley years ago. Their refreshing take on regional Andean recipes uses mostly organic ingredients from their farm attached to the El Albergue hotel, while their bar makes the best cocktail in the region, utilizing their own cañazo (a regional sugarcane based spirit), whiskey, and herbal liquors. The clever décor features phone charging stations built into the tables and a bar redesigned out of an old truck.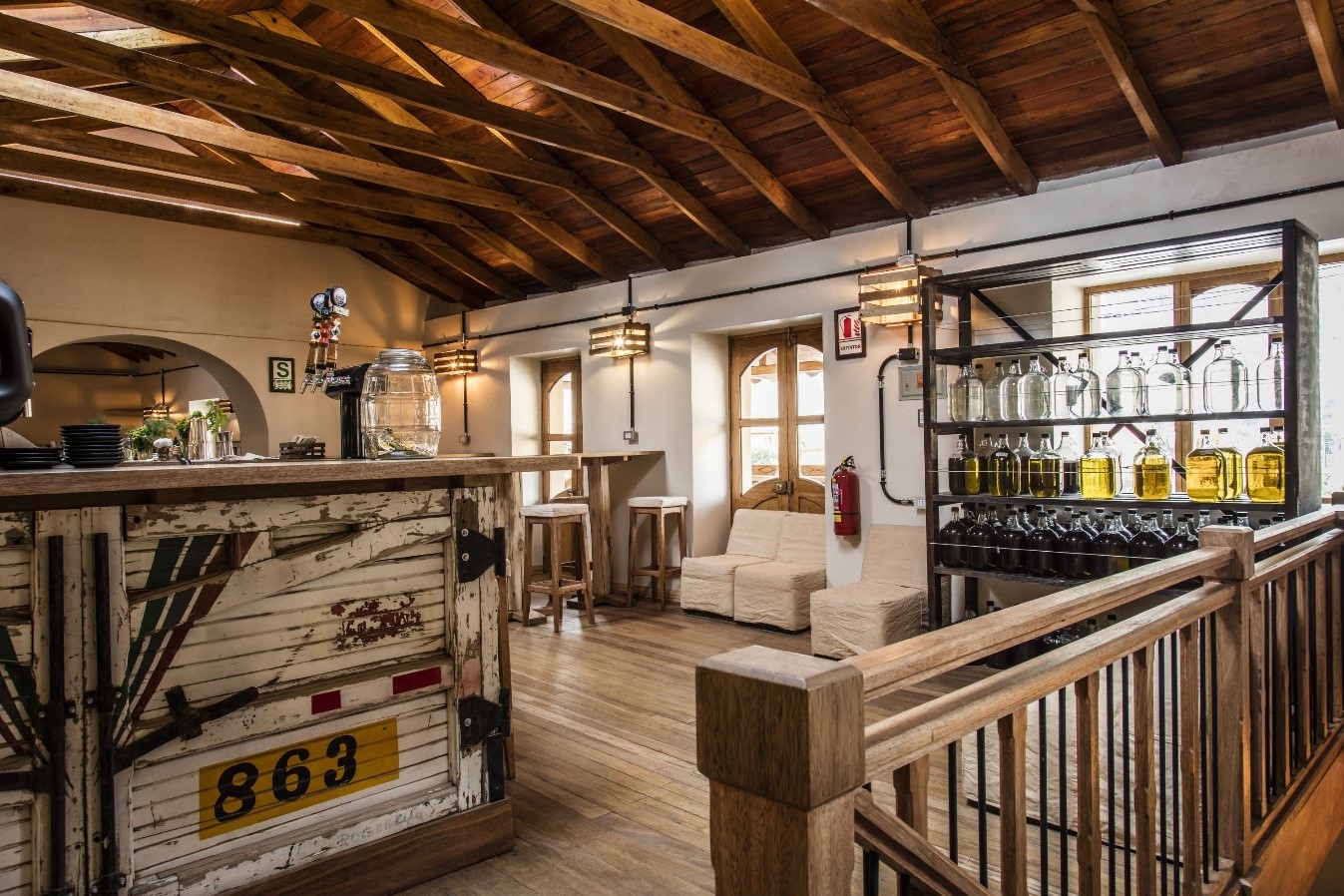 Huacatay Restaurant
Pío Vásquez's farm to table restaurant in an adobe building has managed to stick around in Urubamba for more than a decade without resorting to tour groups and pan flutes. The menu has been tweaked gradually over the years and standout dishes include a Pumahuanca trout tartar, alpaca carpaccio, and a mixed meat saltado.